Dining during weekdays (on campus)
Hallym has three on-campus cafeterias which provide nutritious meals and seasonal menus to students and staffs.
Each cafeteria has different menu every day, so people can have a large range of choices.
The meals are adjusted on a weekly basis. It's operated in self-service, in a wide space with a pleasant atmosphere.
Student Cafeteria I is located on the 2F of the Campus Life Center.
Student Cafeteria II is located on the B1 floor of the Dormitory 8.
Staff Cafeteria at the university headquarters' annex building 1F is open not only for staffs but also for students.
<Open Hours>
From Monday to Friday
Breakfast 08:00-09:00
Lunch 11:30-13:30
Dinner 17:30-18:30
<Price>
4,000 KRW per meal
Dining during weekend (off campus)
Chuncheon's signature menu 1 "Dak-galbi"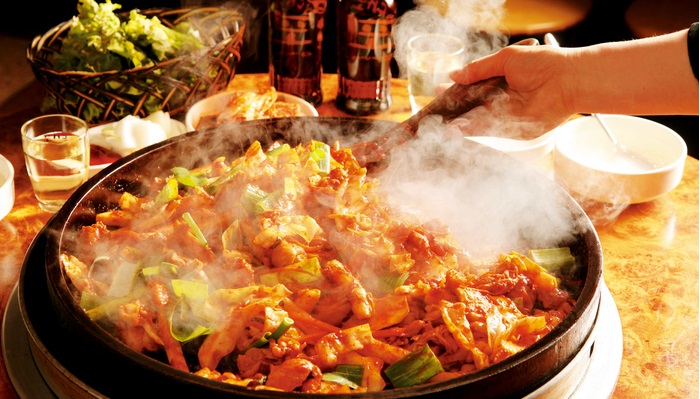 "Best barbecue ever! Taste and aroma of the meat dishes are unforgettable!"
You can find more information about Dak-galbi here.
Chuncheon's signature menu 2 "Mak-guksu"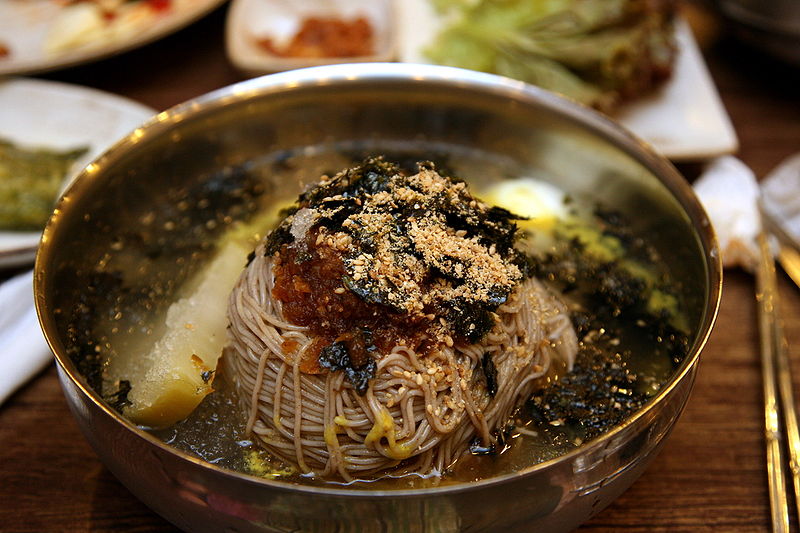 "Making your mouth water! Just Try!"
You can find more information about Mak-guksu here.
<Price>
6,000-15,000 KRW per meal depending on the menu or restaurant