Hallym Spring 2023 Exchange: Q&A
Views

1086

Writer

Global Engagement Center

작성일

22.12.30
The following article was written by two exchange students who studied at Hallym University during the fall 2022 semester. They will complete their second semester at Hallym during spring 2023 semester.
Thank you to Zeynep and Patrick for your input!
Written by Zeynep from Turkey
What skills have you learned or improved during your exchange. How will you use these as you seek employment in the future?
First of all, being an exchange student in Korea helped me a lot to improve my Korean skills. My major is already Korean Language but living in Korea helped me a lot as I live in here and my daily language became Korean. Courses in our university also can help to learn Korean for someone who wants to start from beginning. Secondly, I think living at HID (Hallym International Dorm) with exchange students from many countries improved my social communication skills and made me open to knowing different things from other countries. And finally, I think we learned how to help each other as foreign students when we faced with problems in a completely different country that we don't really know, figuring out how to solve problems together. And these influences are all things that will form the character of my work life in the future.
What was the one greatest difference (positive or negative) between Korean culture and your home country?
There is not too much difference with my home country Turkey and South Korea but of course there is some. At first, it is difficult to get used to the culture of respect here, especially if you are speaking Korean, you need to pay attention to the language you use. You also must get used to the way of official procedures are handled in Korea when you come here. It is whole another level from other countries. But once you get used to it, it's okay, there is no more problem.
How were you able to adapt to this difference? How has this experience helped you to improve as an individual?
It is kind of weird because I feel at home since the first time I landed in Korea. This is probably because I know Korea for a long time as a country and can speak Korean and move freely as I want without a problem. The biggest impact for me was that I was alone in another country. I had to do things in Korea that I've never had to do alone in my home country. But I can easily say that I got used to Korea the day I arrived. Even in the two days I spent in Seoul before arriving on campus, I was able to figure out where to go etc. Even if there was a problem, people were helpful enough and helped me solve the problem.
Hallym Global Engagement Center Tip:
Before you travel to Korea, make sure that you have informed your bank that you will soon be travelling abroad and request that they allow your VISA or MasterCard to work abroad. Furthermore, lots of internet banking requires 'two step' authorization these days, so please consider how you will update your home mobile phone number to your new Korean phone number to access your home country internet banking if required.
Remember that you must pay for your dorm in cash during the first week of the semester.
More information will be given to spring 2023 exchange students during the pre-arrival online orientation before your travel to Korea.
Written by Patrick from the United Kingdom
Where did you typically eat on campus? Please describe your experience to future incoming exchange students.
The campus has (at least) two cafeterias, which have varied menus. They are very cheap compared with cafeteria food in the UK, and delicious too. My favourite is the staff cafeteria, which is also open to students (and full of them). I'm not sure why it's called the staff cafeteria. If I fancy a larger meal, I go down to the two restaurants at the bottom of campus, or one just outside of the main gate. Here—for a couple of thousand won more than the cafeteria—you can get so much food that you'll fall asleep after getting back to the dorm.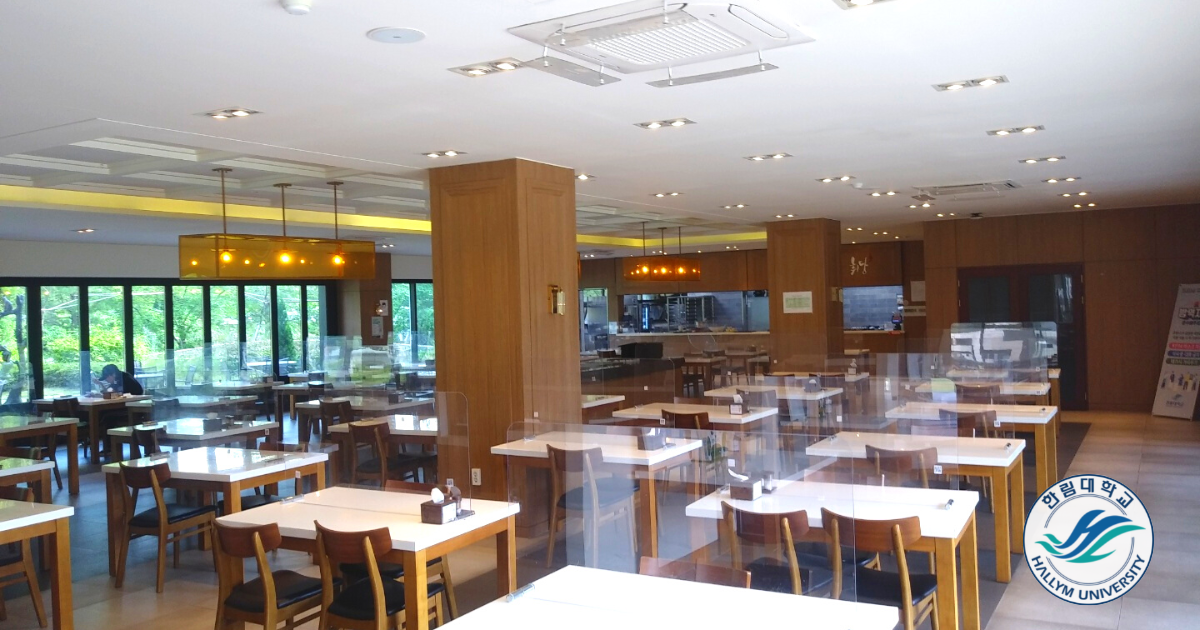 As a Korean Language student please describe your experience learning Korean this semester at Hallym. What tips would you offer future exchange students to help them to integrate with Hallym's Korean student population?
All of the classes have been very beneficial, and I love taking classes in 100% Korean. However, although the classes are a good source of vocabulary, listening and writing practice, there is not so much speaking, and you'll have to find people to speak to outside of class. I'd recommend going to the club fair and seeing if you can join any of the clubs. I joined four, which was too many to maintain, so be careful not to spread yourself too thinly. It might be best to join just one and try to make friends to meet outside of the scheduled club meetings. Definitely spend as much time with your Hallym-assigned "Buddy" as you can, because they will help you meet other Korean students who enjoy spending time with international students.
Please describe your experience of living in Chuncheon City. How did you find the environment and overall feeling of the city?
I have enjoyed living in Chuncheon so much that I have barely left. The university location is great—not too far from town, and halfway up a small mountain, which you can climb any day you like. The view from the study room in the dorm where I'm writing this is incredible.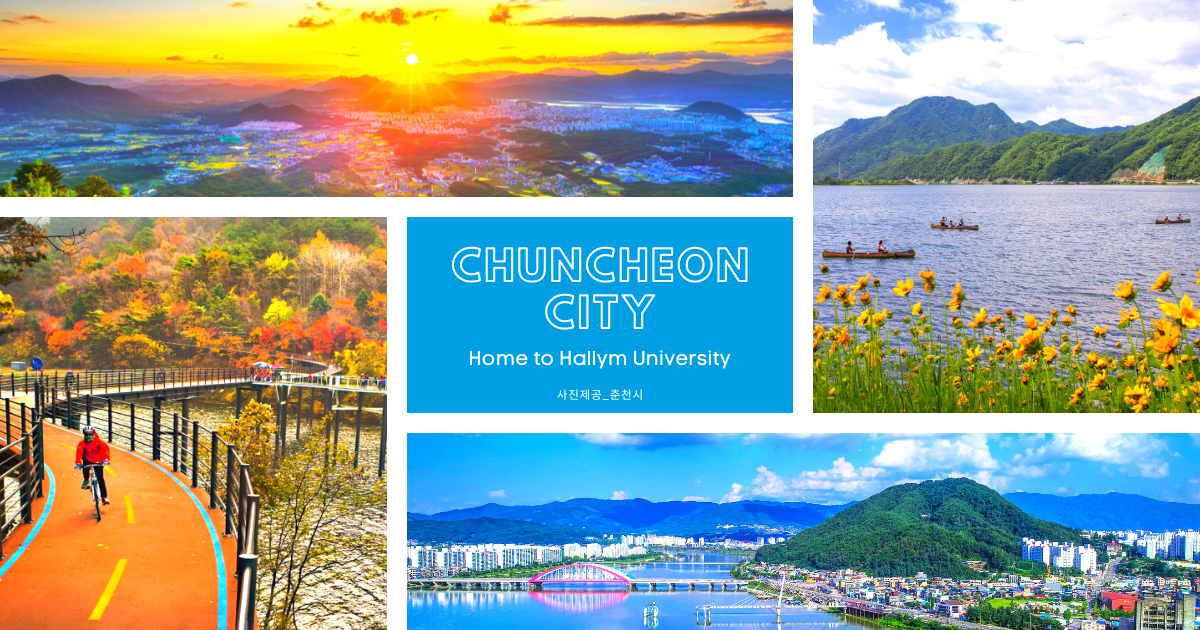 The campus isn't far from the river either, which is beautiful. It's also quite near town. Most of the Korean students I speak to about Chuncheon describe it as rural, but I'd say it's a pretty bustling city. There isn't as much going on as in Seoul, but you can spend a whole semester here and, when you're about to leave, find places that you wish you knew about at the start.
Hallym Global Engagement Center Tip:
Take a look at this video which illustrates how to take a regional bus from Incheon International Airport (terminals 2 and 1) to Chuncheon City (in Gangwon) where Hallym University is located.
More information will be given to spring 2023 exchange students during the pre-arrival online orientation before your travel to Korea.
Interested in fall 2023 exchange at Hallym? Please click here to learn more about Hallym fall 2023 exchange.
You can find other useful links and articles in Hallym Exchange Linktree here.