Remodeled Ilsong Memorial Library
Views

509

Writer

글로벌협력센터

작성일

20.09.15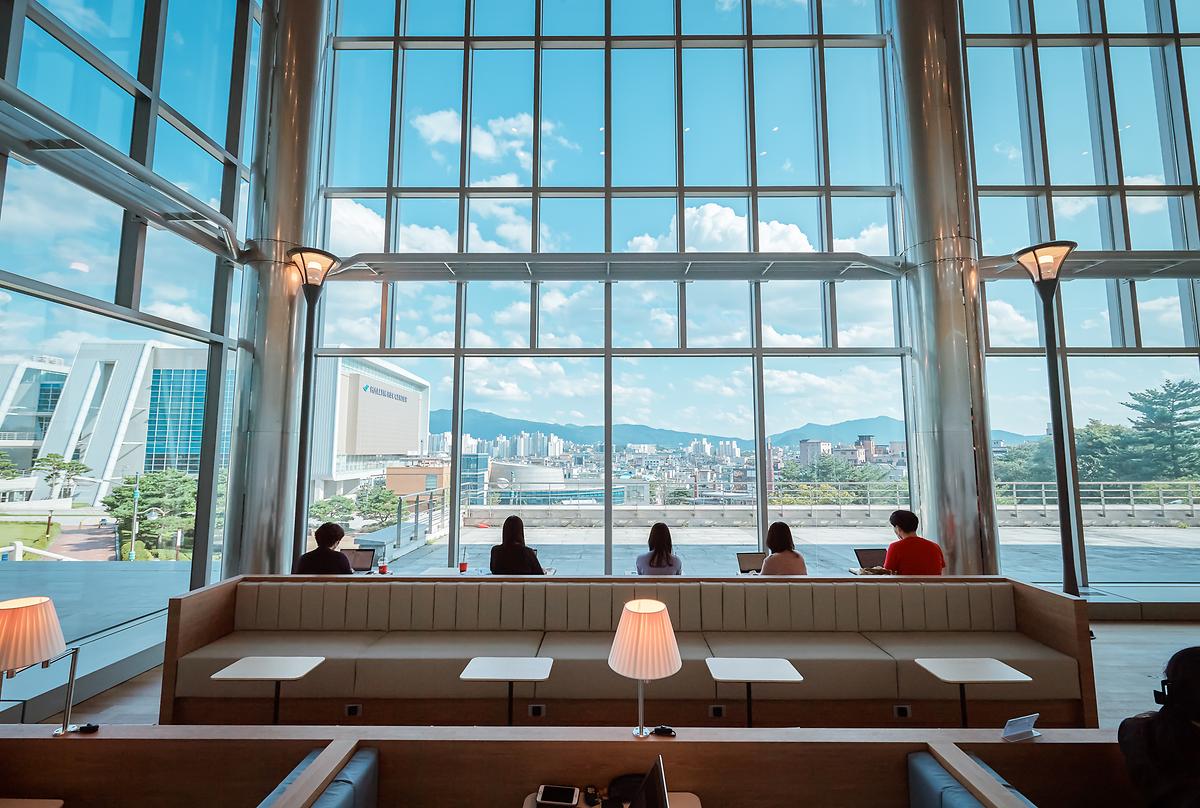 Rather than being called a library, it is reminiscent of a luxury hotel with books as its interior, or a café that reflects the latest trends. This comfort and pleasantness runs through the building until leaving the entrance of the library.
Welcome to the recently remodeled Ilsong Memorial Library.
Hallym's Landmark, Hallym's Pride!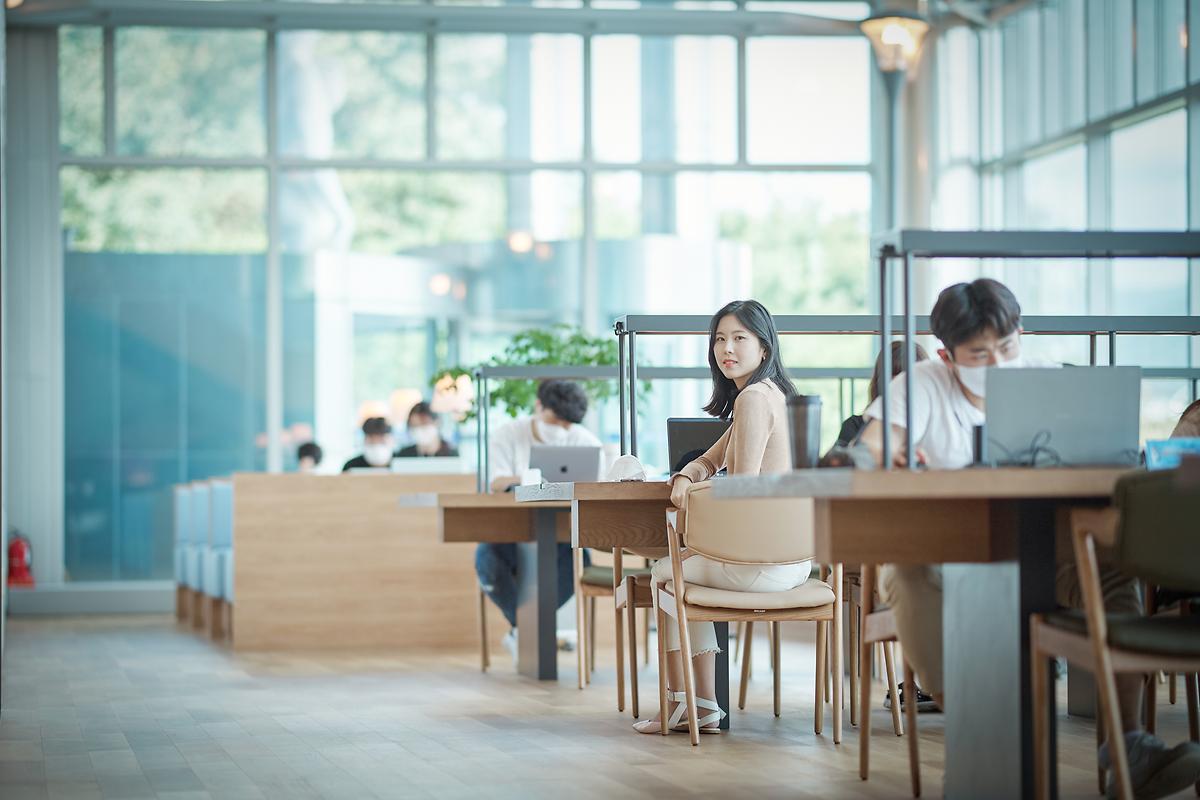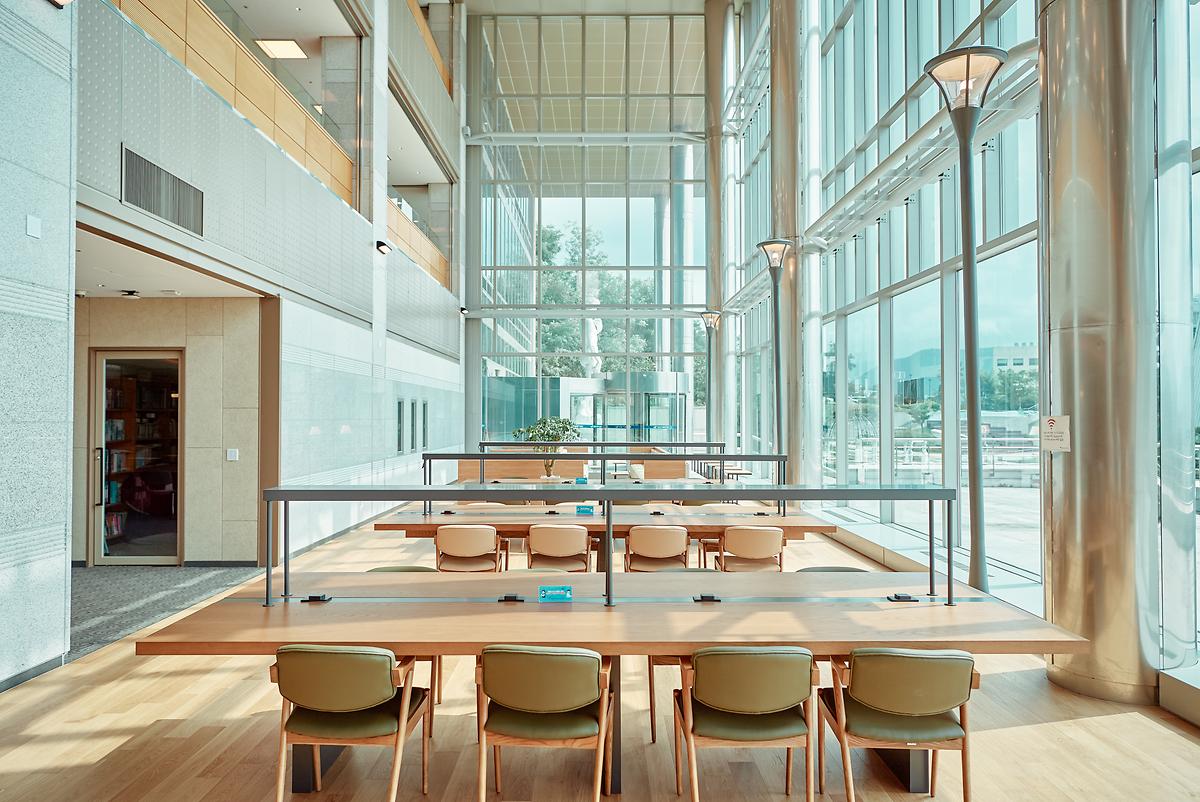 The Browsing Room, which is at the heart of the remodeling work, sees a new 139-seat learning space in which students can relax and study. Featuring an open layout with a light modern interior the space has a feeling of a relaxing cosmopolitan café.

The fourth floor of the Ilsong Memorial Library, which was newly renovated 12 months ago, is also finished with top quality fittings, in keeping with the latest library trends. In contrast to the Browsing Room, its darker wooden interior is more in keeping with a traditional library study space. LED lights make the area a warm, cozy and fun place to study.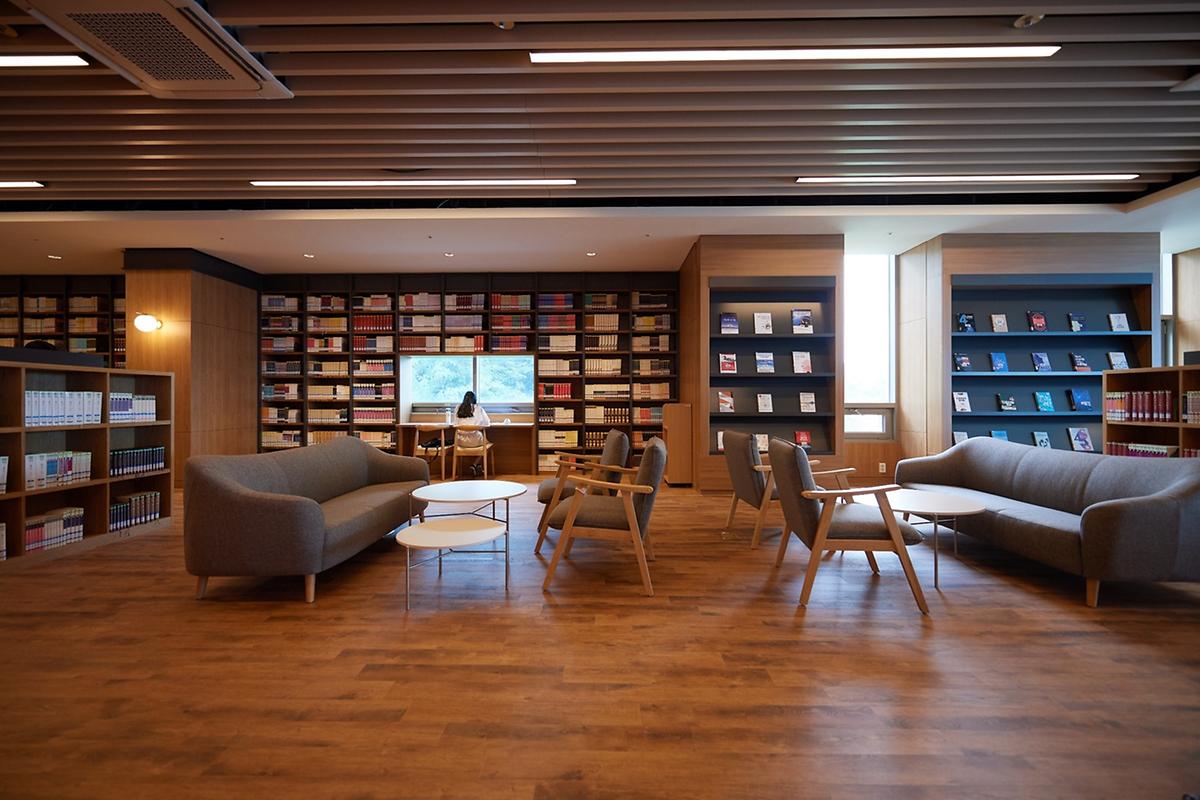 The seating arrangements reflect Hallym's 'Student-Centered Learning' in which individual or group work can be completed in comfort.
The space offers infinite possibilities, limited only by imagination!