Training leaders of hyper-connected society
Division of Data Science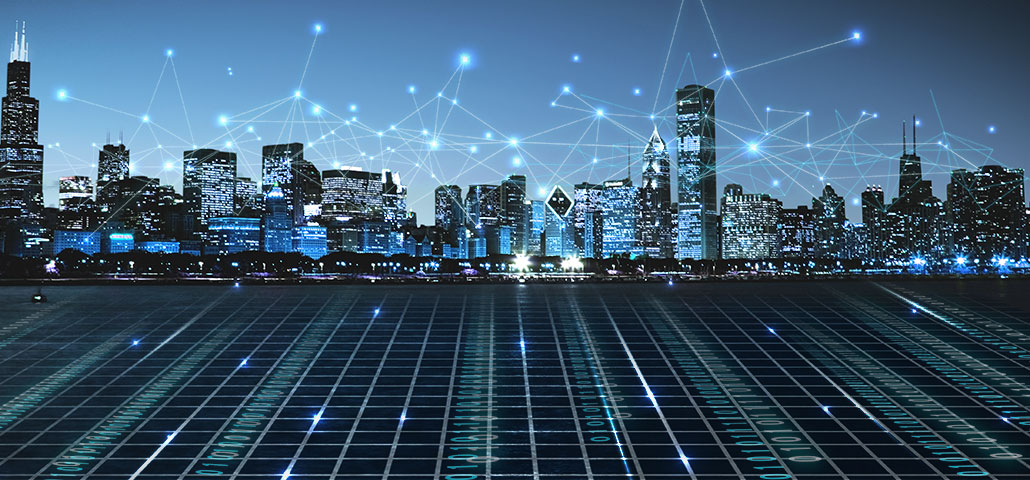 Introduction
The Division of Data Science is dedicated to nurturing future leaders of society who specialize in "big data," the engine that drives the 4th Industrial Revolution. The School provides education that caters to corporate demand in new data-based industries, thereby increasing the students' chances of employment in the new industries.
Majors on Offer
• Bio Statistics in Clinical Medicine : Training statistical professionals with expertise in hospital/clinical data
• Data Technology : Training professional data scientists
• Financial Data Informatics : Training professional planners and strategists to seek new growth projects based on corporate management, finance and insurance data.
Curriculum in Common
• 1+1 double-major track to train 'specialists in hyper-connected data' with skills to develop multi-disciplinary content

• Curriculum to produce 'content planners and strategists' who can analyze multi-dimensional data generated in the hyper-connected society, extract innovative information value, and create competitive content for new growth industries

• On-site education through student participation in joint research projects run by working-level experts from the Industry-Academia-Hospital-Government; capacity building program such as Adventure Design & Capstone Design; certified PBL&FL(Project Based Learning & Flipped Learning) collaborative research seminars

• 5C (Critical Thinking, Creativity, Collaboration, Catalyst Maker) training initiative for data analysis specialists; "Hi FIVE" education model
Bio Statistics in Clinical Medicine Curriculum Details
Accelerated Bachelor's-Master's Program
Core Curriculum for Bio Statistics in Clinical Medicine (Bachelor's Degree)
Basic Statistics
Healthcare Data Analysis
Biomedical Statistics
Wearable Medical Device Data Analysis
Clinical Test & Planning
Medical Data Visualization
Research Seminar
Disease Data Pattern Recognition
Core Curriculum for Bio Statistics in Clinical Medicine (Master's Degree)
Advanced Statistics
Biomedical Data Analysis
Space-Time Statistics
Clinical Data Analysis
Multivariate Statistics
Medical Image Processing : Deep Learning
Incomplete Data Substitution
Disease Control and Prevention Model
Data Technology Curriculum Details
Info tech + hyperconnectivity data processing and analysis
Basic Required Curriculum (Bachelor's Degree)
General Education
4 Non-Curricular Activities
Data in Everyday Life
Odyssey Career Exploration
Logical Thinking and Expression
Data-Learning Community Service
Big Data & AI
Victory Contest Club Activities
Basic Coding : R/Python
Data Experience Center
Core Curriculum for Data Technology (Bachelor's Degree)
Basic Course
Data Analysis Course
Data/Text Mining
Big Data Time Series Analysis
Visualization (Basic & Intensive)
Panel Anaylsis Model
Joint Research Seminar I, II
Neural Network/Machine Learning Technique
Big Data Pattern Recognition
Hyper-Connected Data Network Model
Financial Data Informatics Curriculum Details
Professional certification program + certification-related data analysis
Core Curriculum for Professional Certification Program (Non-Curricular, Bachelor's Degree)
Computer Skills Certificate
Financial Sector Certificate
Six Sigma, Computerized Tax Accounting
SQL, SAS, DB, etc.
AFPK, CFP
CFA, FRM
Damage Insurance and Claims Certificate
Statistics and Research Certificate
Actuary
Underwriter
Big Data (Associate) Analyst : AD(s)P, ADP
Social Survey Analyst
Core Curriculum for Financial Data Informatics (Bachelor's Degree)
Basic Course
Data Analysis Course
Understanding Digital Finance
Market Segmentation + CRM
Financial Information Security and Technology
Corporate Finance Analysis PBL + FL
Stochastic Processes in FinTech
Industry-Academia Joint Research Seminar
Big Data Mining in Business Management
Credit Scoring Technique
Career Prospects
• Bio Statistics in Clinical Medicine:
Medical data specialist or health statistics analyst at the 6 Hallym University Medical Centers or affiliated organizations, Data analyst/researcher at pharmaceutical companies, healthcare companies or other general hospitals, Employment at government agencies such as Korea Centers for Disease Control and Prevention, Ministry of Health and Welfare, Ministry of Food and Drug Safety, etc.
• Data Technology :
Big data analyst at web portals, IT data scientist, Wearable sports / health big data analyst, medical device data analyst, Data management specialist at public institutions such as Statistics Korea, National Health Insurance Service, Health Insurance Review & Assessment Service, etc.
• Financial Data Informatics :
Data specialist at the Financial Supervisory Service, Korea Exchange, National Pension Service, financial companies, banks, nonbank financial companies and cooperatives, Insurance Supervisory Board, big data portals, local government agencies in Gangwon Province, Analyst of multi-dimensional finance & insurance data generated in the hyper-connected society