Application guide for counselling (advisor, career and employment counselling) through the Hallym BeCome system
Views

801

Writer

ISSO

작성일

22.03.23
Information on how to apply for counselling following the opening of the Hallym BeCome system
As the Hallym BeCome counselling system is newly opened from 03.21 (Mon), we will guide you on the use of the counselling system as follows.
(Please note the system translates well when using Google Translate).

How to access Hallym BeCome system
1) Access through PC or mobile webpage: Enter https://become.hallym.ac.kr
2) Access path through Hallym University's official website Go to top]
> Click [Hallym BeCome] ② Click [Quick Menu] > [Hallym BeCome] on the right side of the homepage.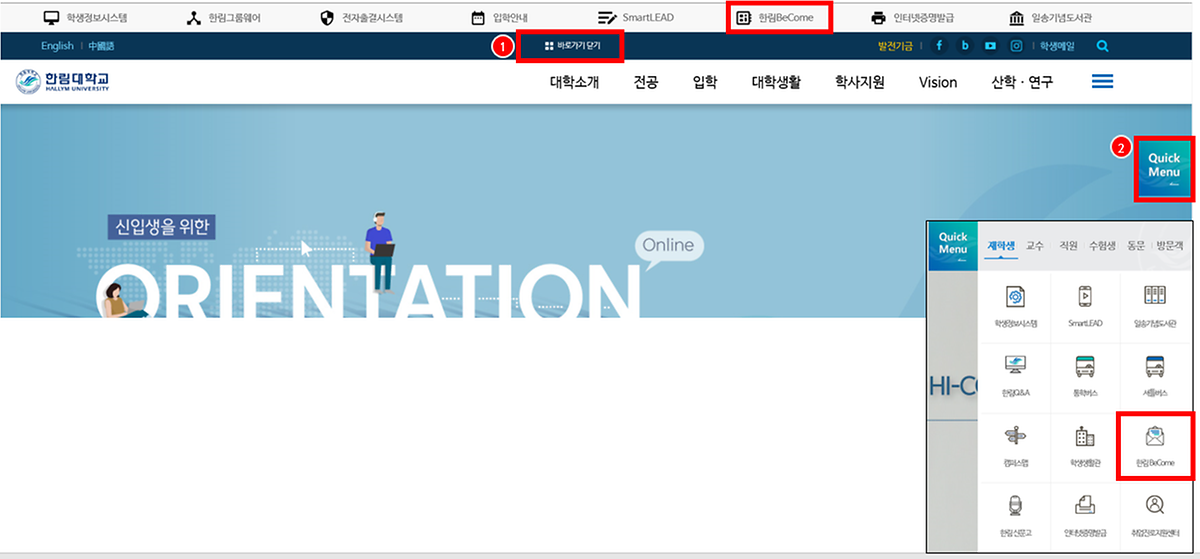 How to use the Hallym BeCome consultation system

1) After logging in to Hallym BeCome , go to the consultation application menu
2) Select the field of consultation
3) Select a consultation appointment time
4) View consultation progress and consultation status *In addition to the attached file, the Hallym BeCome consultation manual can be downloaded from the lower right corner of the Hallym BeCome main screen.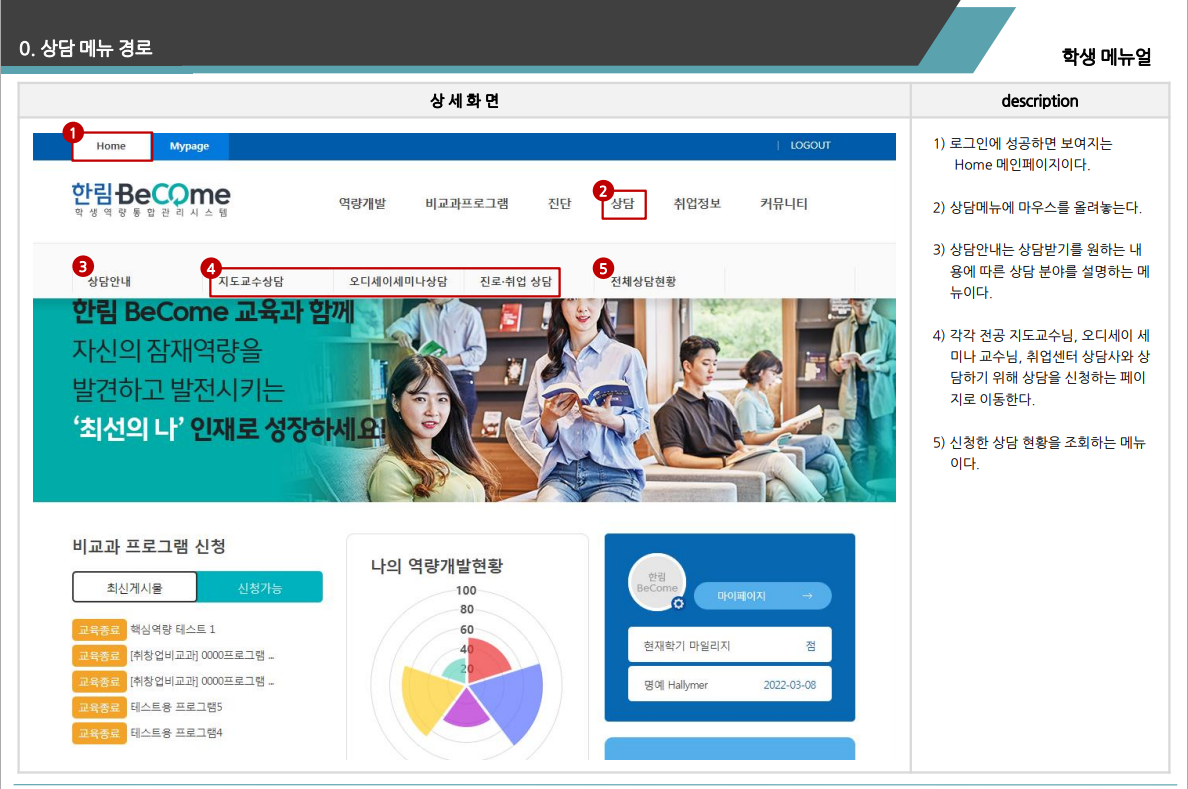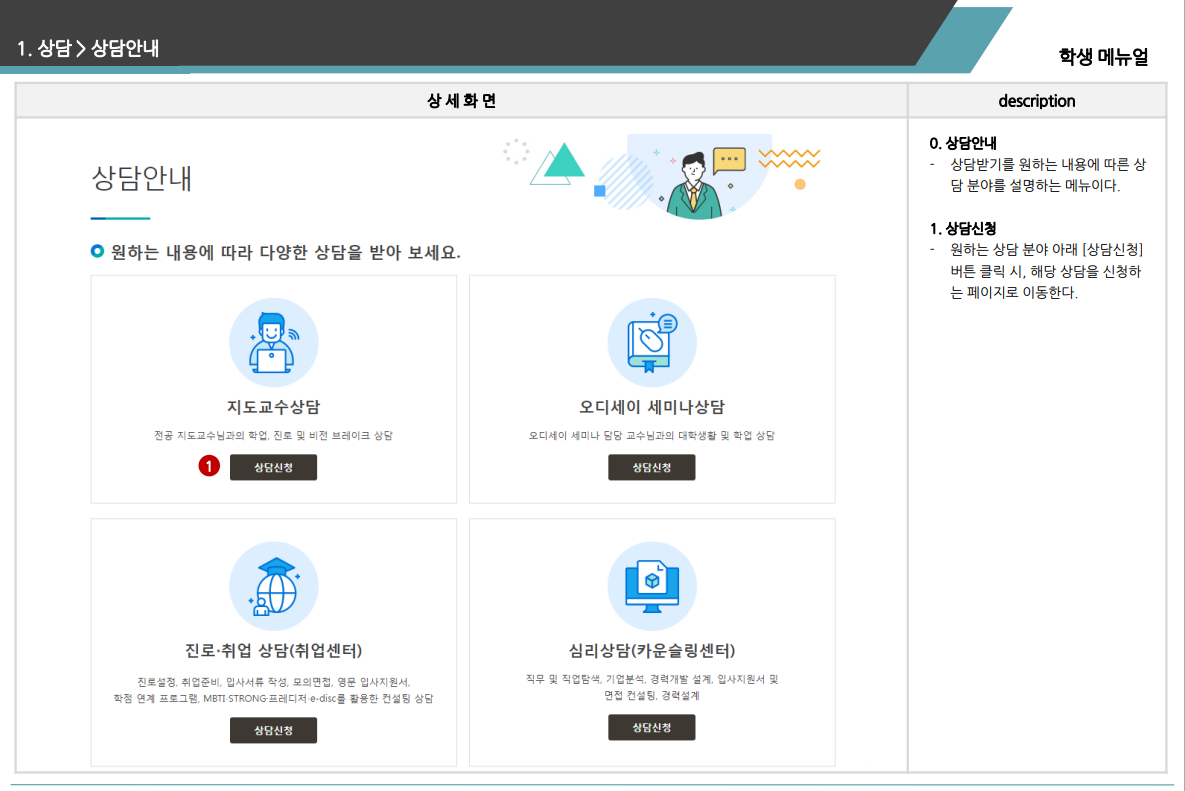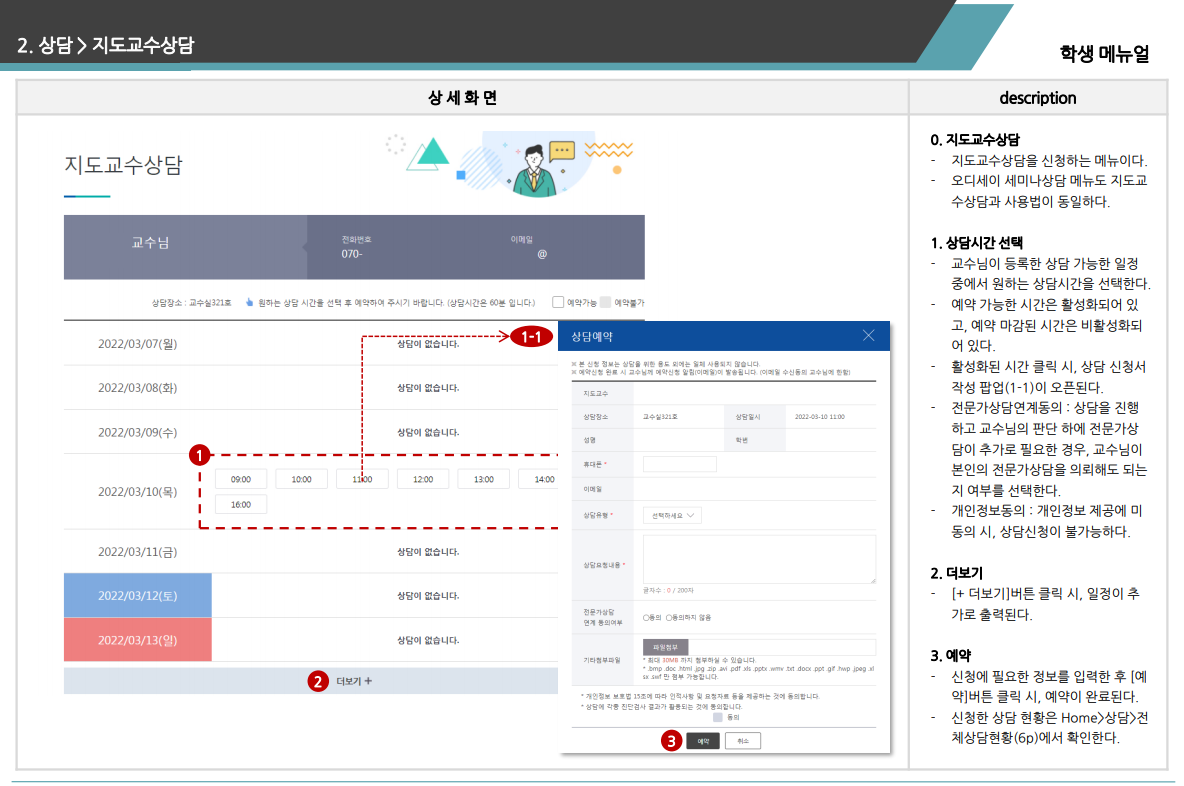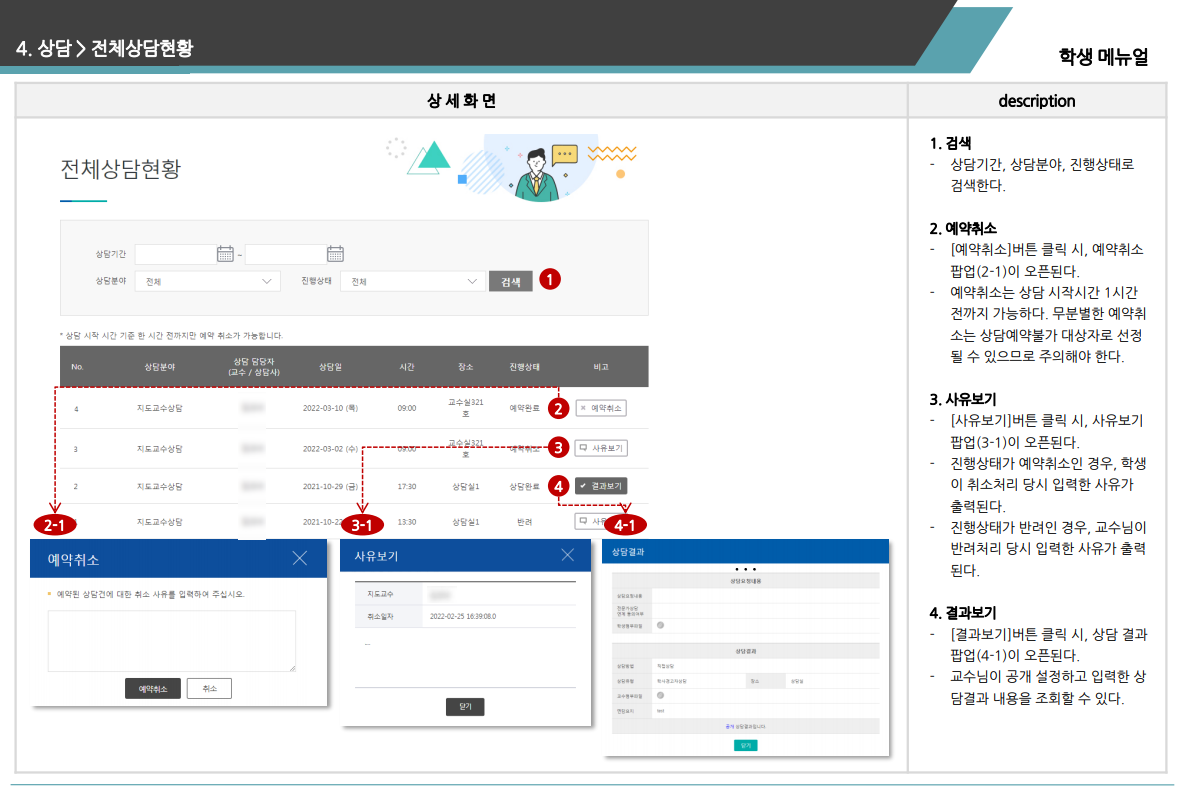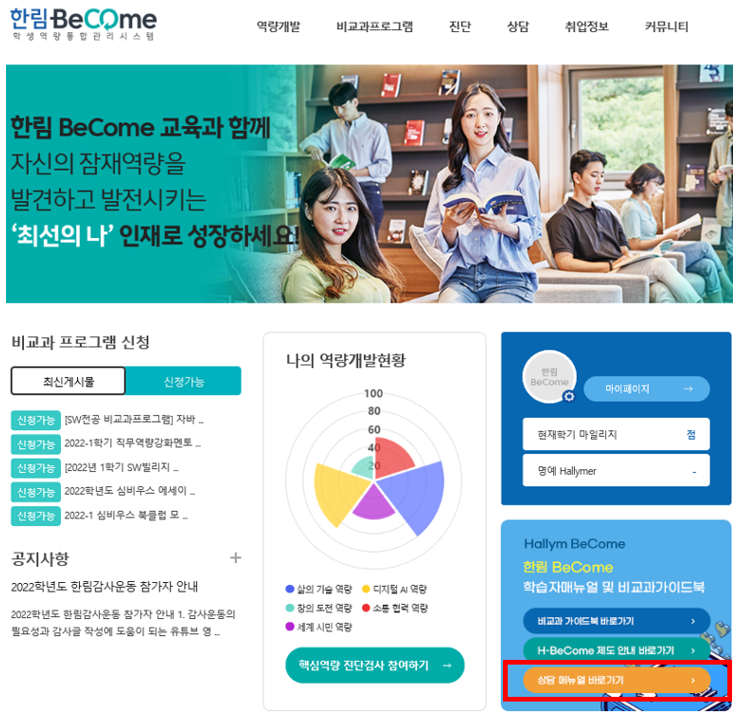 □ Related inquiries: Competency Education and Assessment Service (033-248-3421)