2022-Summer Vacation Student Dormitory Room Assignment Notice
Views

426

Writer

Global Engagement Center

작성일

22.06.17
★ During the summer vacation, the student dormitory room assignment announcement is on 6. 17. (Fri) 2pm.* Files are attached within the period (here).
★ The student dormitory check-in and check-out hours are from 9:00 am to 5:00 pm (not during lunchtime 12:00 to 13:00).
- Absolutely no pre-registration! Please abide by the date and time of joining.
★ Students who have not been assigned a room can be assigned a room by visiting the management office of the dorm where they will move in with the receipt of payment.
- Students entering from 2022. 6. 21
★ For how to check the room assignment table, see "3. Others" at the bottom ※Quick Search Crtl+f
- Due to privacy protection, etc., only the minimum information is indicated, and the room allocation table will be announced only until June 20.
- The room assigned to one person on the room allocation table is sequentially assigned to students who are expected to enter the room on the same day (June 20th~).
- Single room assignment is not possible.
- Room assignment target: Only students who enter from June 20, 2022 will be assigned a room. (Excluding non-payments).
- Roommate assignment: Applicable only to students entering from June 20, 2022.
(If the start date is different or if you do not pay, you cannot be assigned even if you designate a roommate!)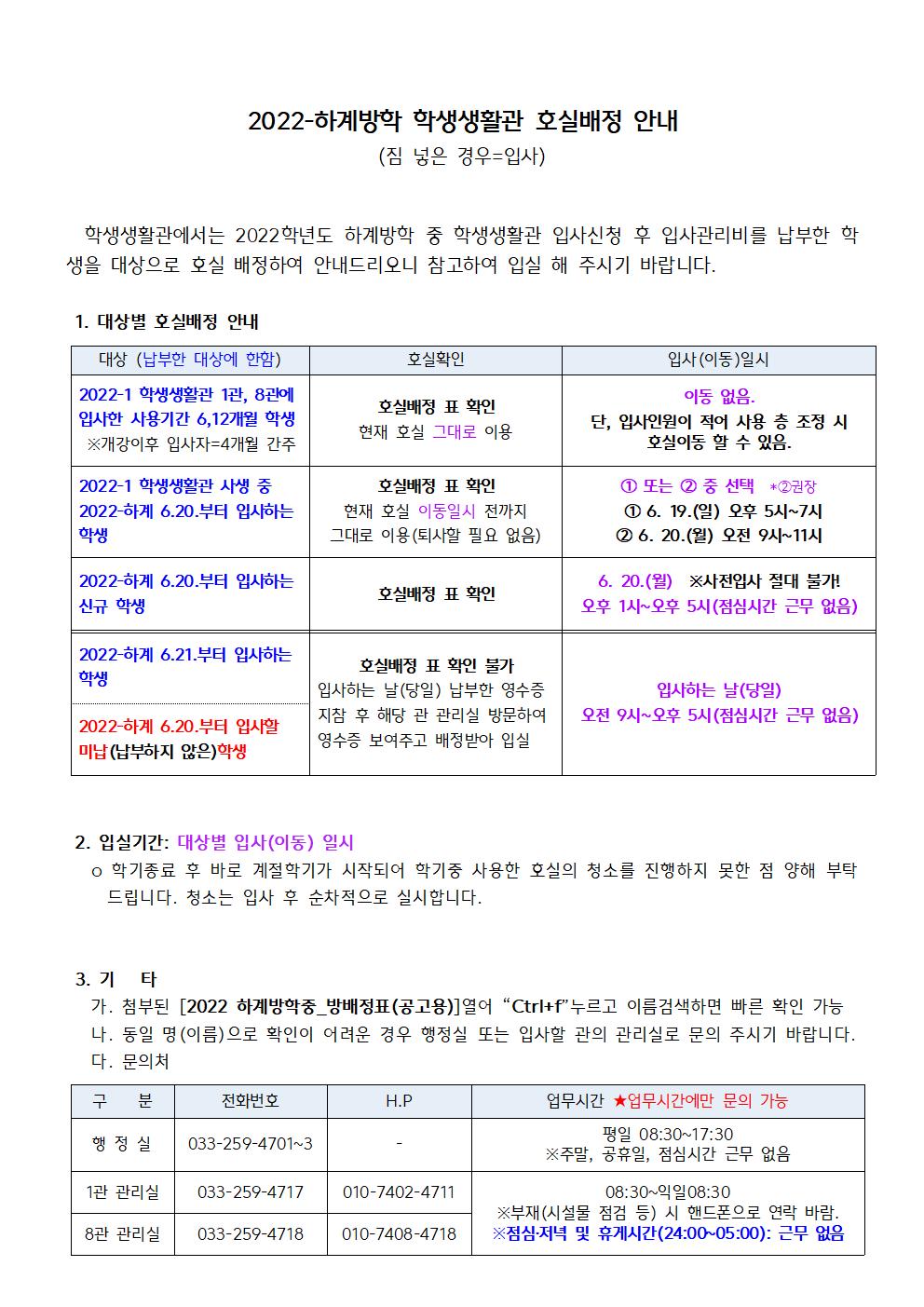 The full original announcement can be viewed on Hallym dorm website in Korean here.