Coventry University fall 2020 incoming Hallym exchange Zoom meeting
Views

436

Writer

Gareth

작성일

21.03.18
It was wonderful to meet and speak to Coventry's nominated incoming fall 2021 exchange students earlier this evening.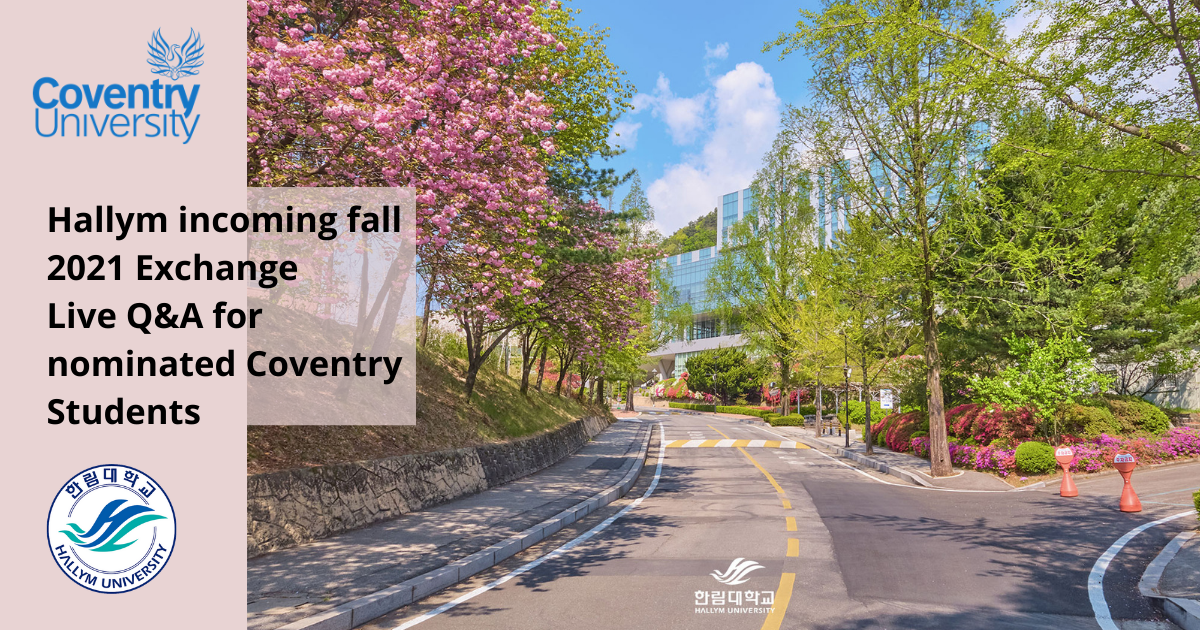 During the meeting incoming exchange procedures were discussed, as well as likely course selections and the VISA application process.
Hallym's updated and streamlined incoming exchange procedures can be viewed by downloading the fall 2021 'exchange pack' here.
You can also view Hallym's incoming exchange PR video here.
Coordinators, or interested incoming Hallym exchange students'. If you would like to arrange a similar incoming exchange Zoom meeting, please contact Gareth at iao55@hallym.ac.kr
The nomination deadline for fall 2021 semester is April 15th, 2021.
The student application deadline is May 1st, 2021.