ISSO Chuseok Gift Event: Hallym International Students
Views

199

Writer

ISSO

작성일

21.09.16
Thank you the Hallym Exchange & International undergraduate and graduate students who stopped by outside International Hall to collect their Chuseok gift earlier today.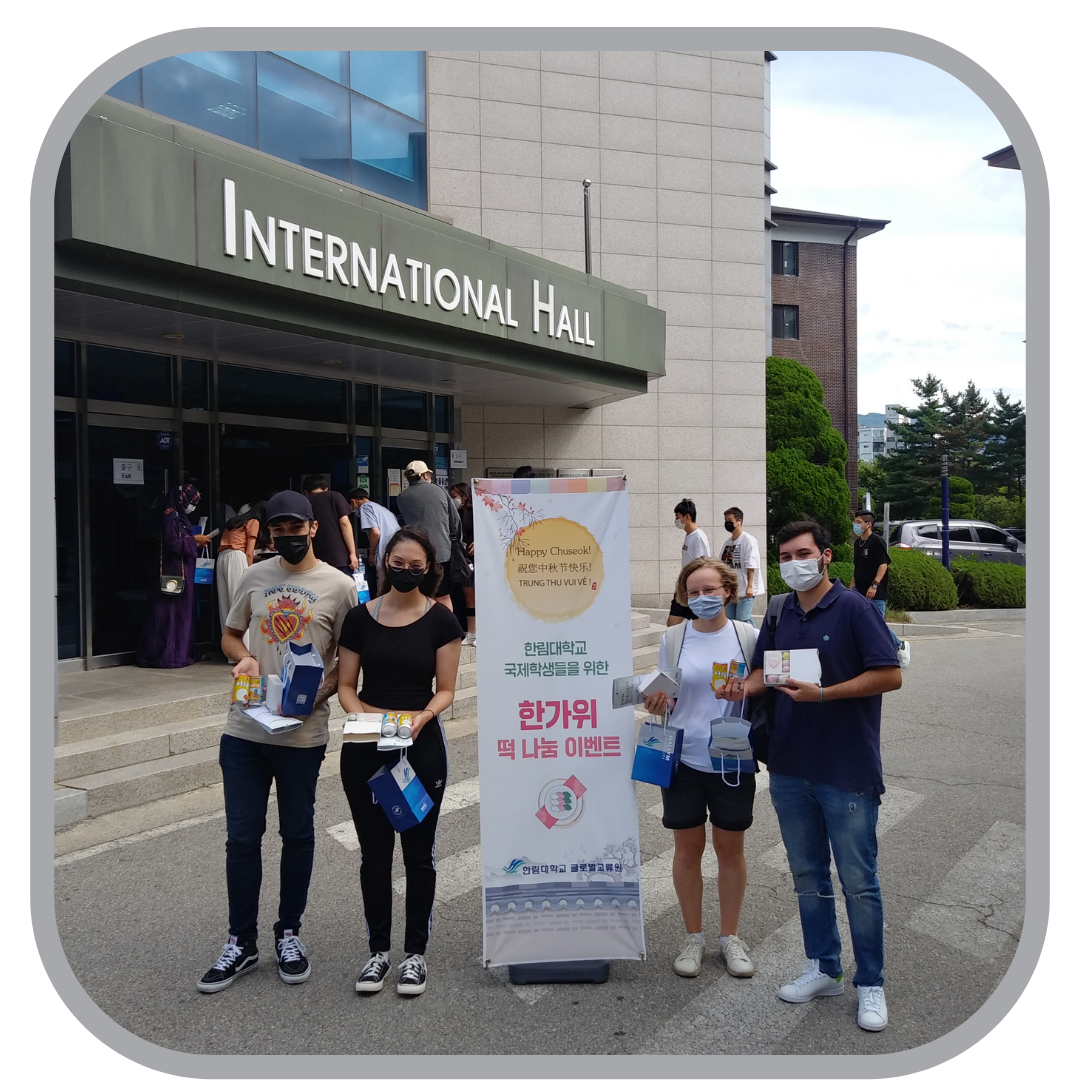 Josefine from Germany acted on behalf of Hallym's international student community when talking to Hallym Communications Team.
You can see her message below:
'I am thankful to be a part of this traditional family holiday and generously receiving the gift of rice cake.
Although my family and I are apart I am taking this opportunity to reflect on the importance of family, knowing I have a solid support around me.
I hope everybody can spend this much needed time with their loved ones, as I am celebrating with my new gained family that I made here in Korea.'
You can read the report of the event here in Korean.
A special thank you to Chuncheon Central Church for providing Hallym international students with extra face masks for the holiday period.
The Chuseok Holiday Period will be from Monday 20th to Wednesday 22nd September this year with Chuseok Day on Tuesday.
Hallym University will reopen after the holiday period on Thursday 23rd September.