Chuncheon City Virtual Tour: Hallym University Spring 2022 Exchange
Views

2969

Writer

ISSO

작성일

21.12.15
Welcome to Chuncheon City!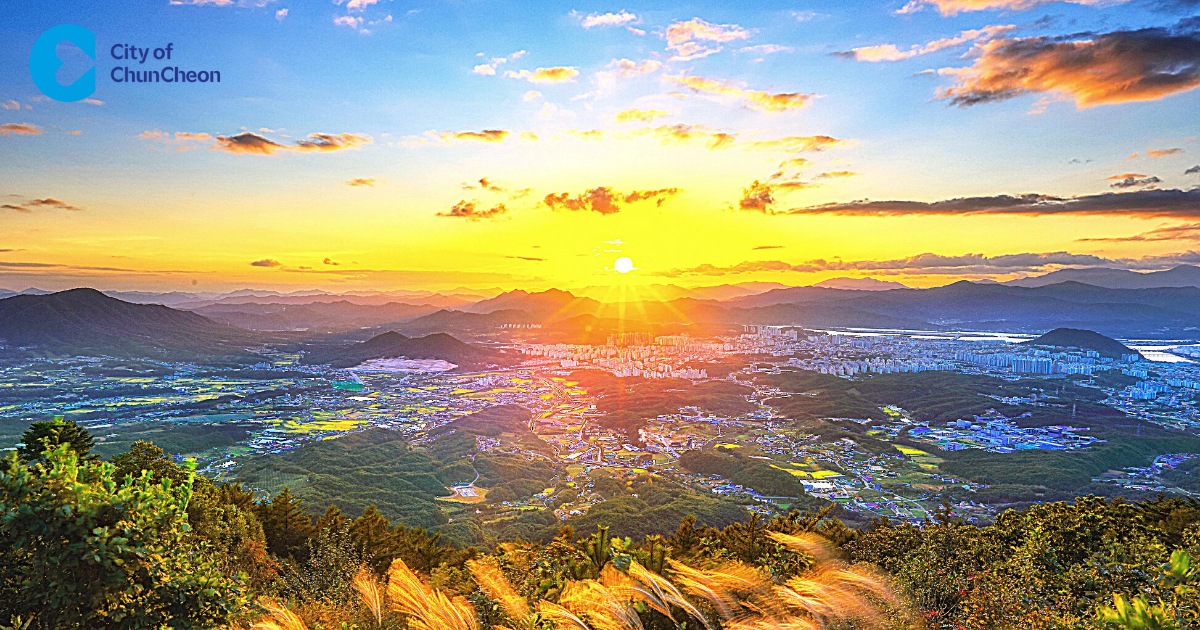 [사진제공_춘천시]
Hallym spring 2022 exchange students were given a Virtual Tour of Chuncheon City to help them acclimatize to our beautiful city on Wednesday 15th December, 2021.
The virtual tour started close to home with students being shown local restaurants, bakeries and other places that previous exchange students have recommended or frequented.
Students were also shown local places to buy essential 'start up' items, such as pots and pans and other products exchange students need to buy when they first arrive in Chuncheon.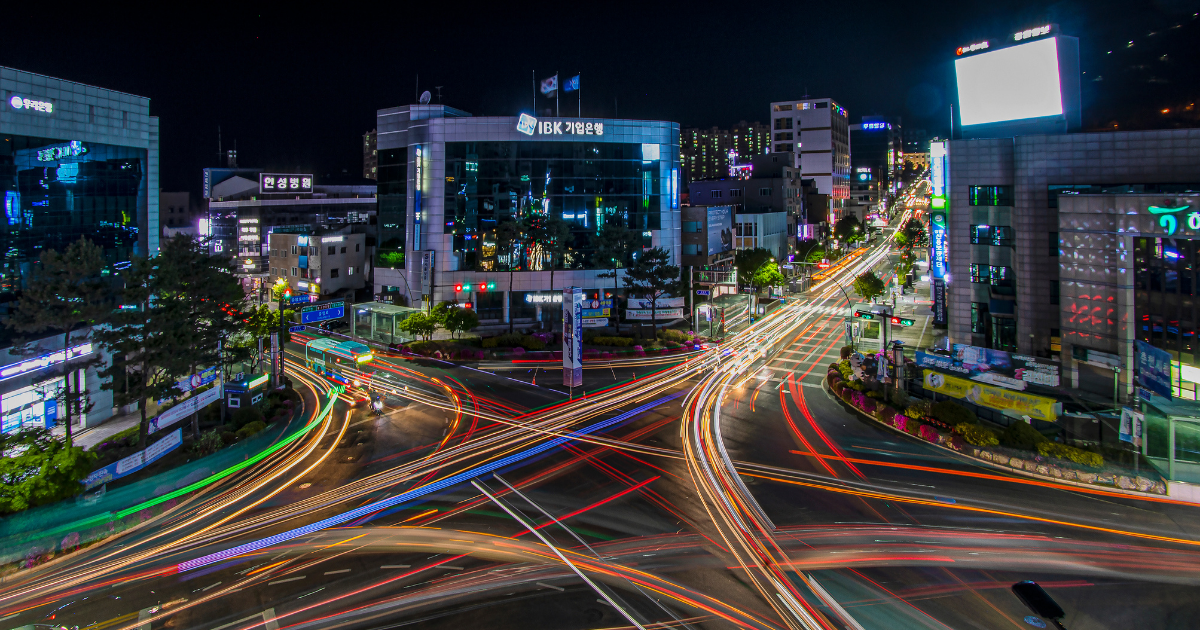 [사진제공_춘천시]
The tour then showcased several nearby banks where exchange students may choose to open bank accounts after receiving their 'Resident Card' before moving on to the nearby Myeongdong Central Business District, shopping centers and the famous Dakgabli Alley home to one of Chuncheon's signature dishes, Dakgalbi. This district is a 15 to 20-minute walk from Hallym campus.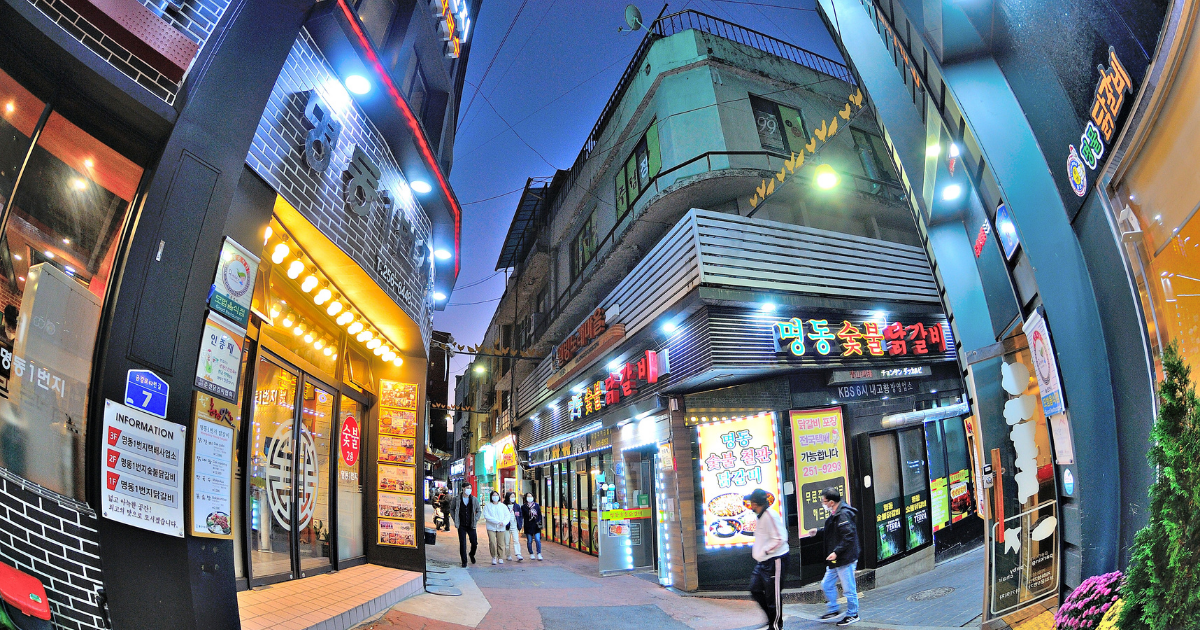 [사진제공_춘천시]
The Virtual Tour then moved to Chuncheon Train Station where the history of the former area of Camp Page was discussed as well as the current redevelopment of the area.
After 'jumping' across the bridge that links Chuncheon Train Station there was a short pause to further discuss the aftermath of the Korean War in 1953, which by fact technically continues today due to an armistice never being signed.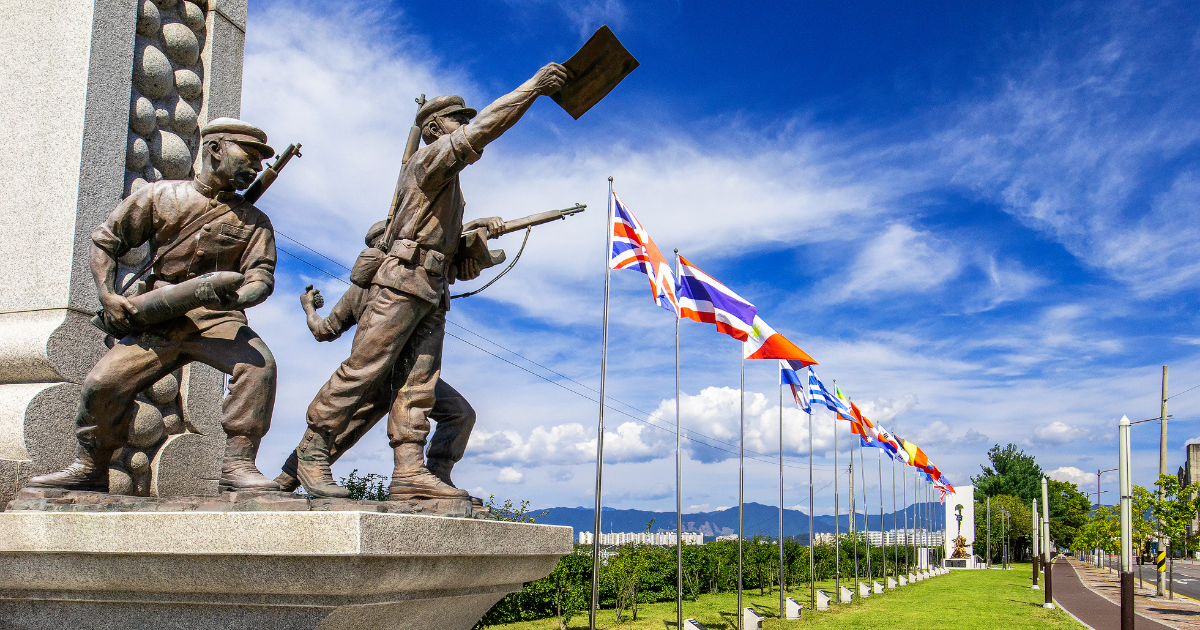 [사진제공_춘천시]
Several tourist sites were highlighted in the area before moving on past Lego Land Theme Park to Gongjicheon Sculpture Park, which is located next to the beautiful Uiamho Lake home to an array of walking and biking trails and the nearby Uiamho Lake Skywalk.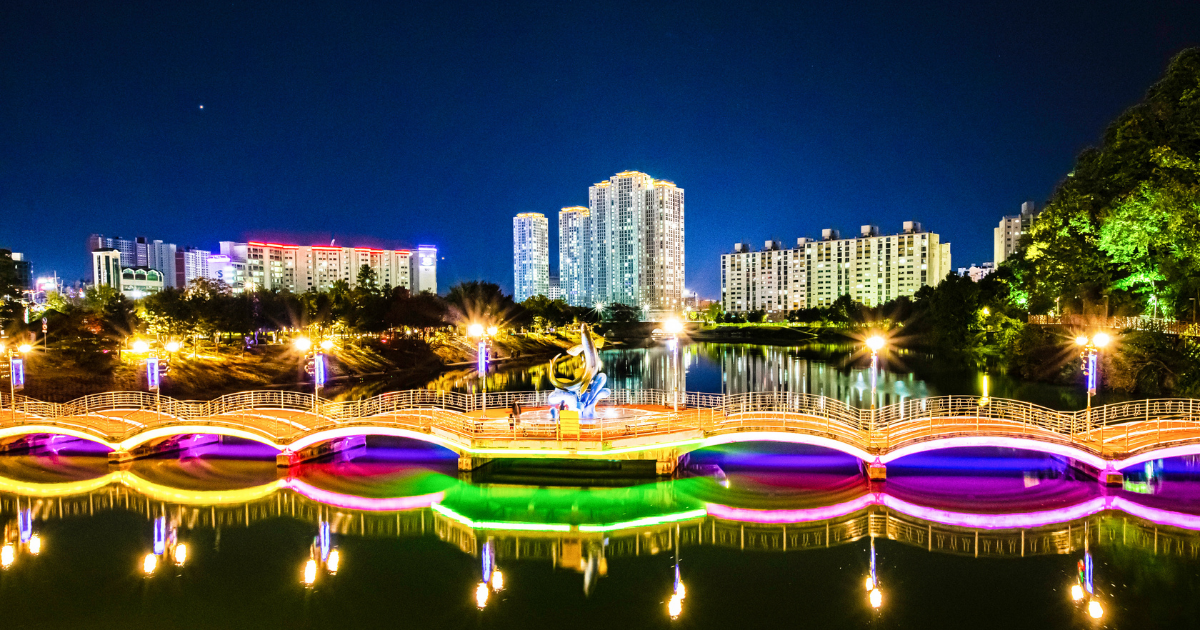 [사진제공_춘천시]
Students then visited Songam Sports Town one of the homes of Chuncheon FC Soccer Club and other sporting facilities Chuncheon City offers including; Ice Rink, Baseball Stadium, Extreme Sports Stadium and water sports facilities.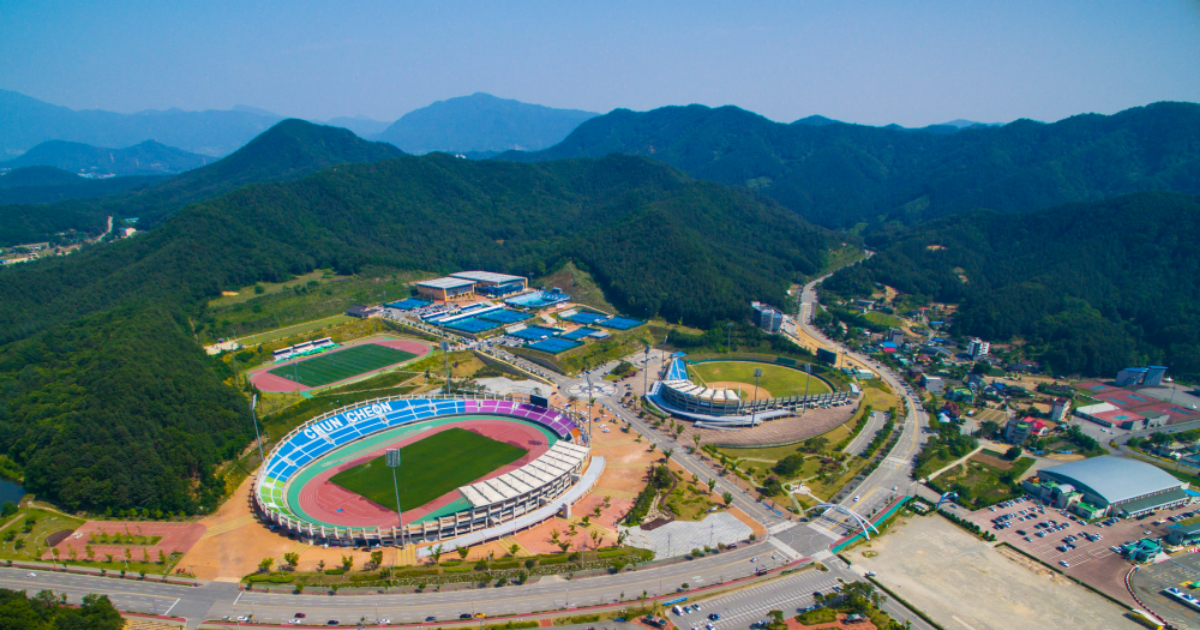 [사진제공_춘천시]
The tour then progressed to one of Chuncheon City's newest tourist attractions 'Chuncheon Samaksan Lake Cable Car' which takes participants to the top of Samaksan Mountain to view the spectacular views of Chuncheon City. Several hiking trails are also available in this area.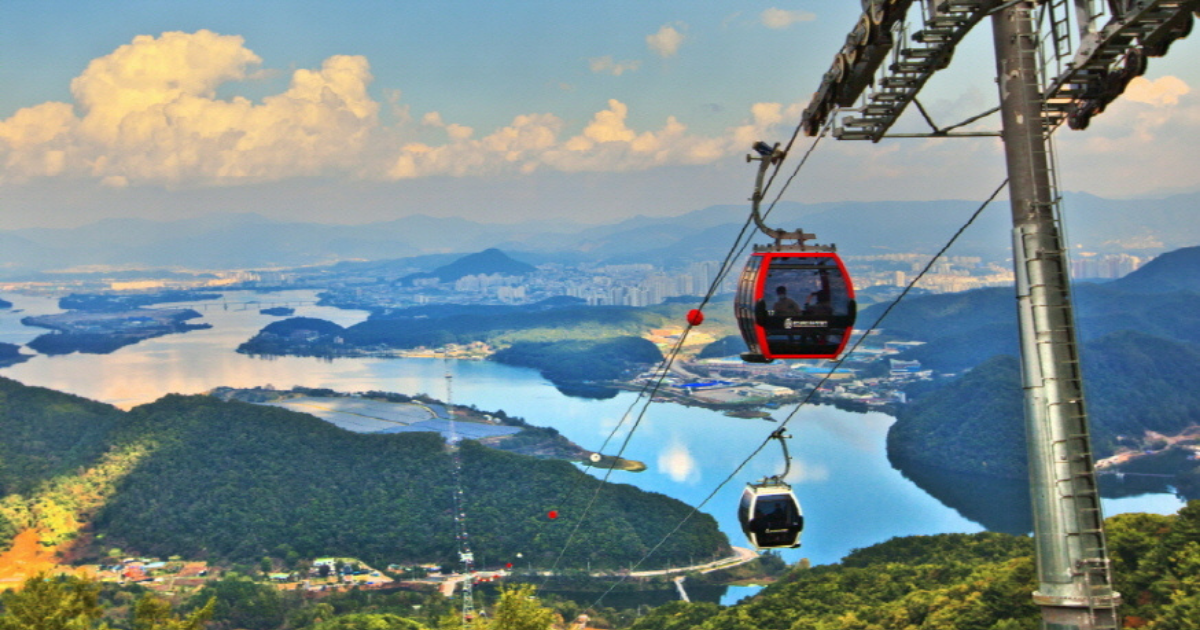 [사진제공_춘천시]
The Virtual Tour then continued by showing students the location of the Intercity Bus Station, as well as Chuncheon City's second train station, Nam Chuncheon (South Chuncheon).
Both train stations are located a similar 10-minute taxi ride from Hallym campus. Trains travel directly to Seoul taking approximately 60 minutes.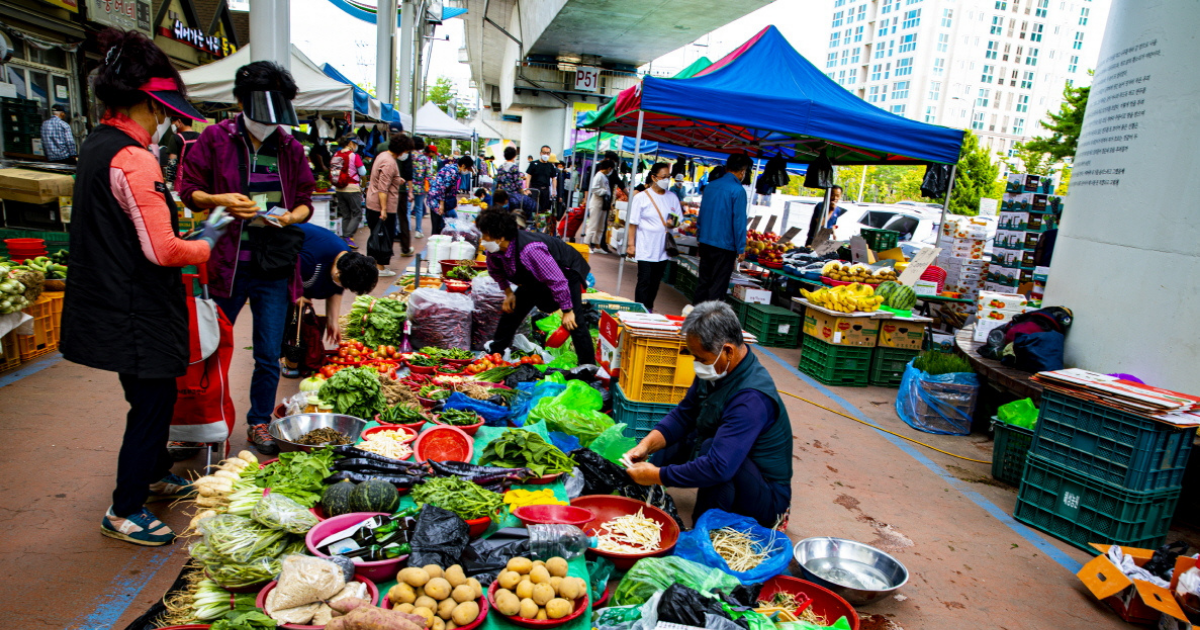 [사진제공_춘천시]
Finally, students were shown Pungmul Market, which is located a 5-minute walk from Nam Chuncheon Train Station. The market is an excellent place to buy fresh local produce and an ideal place to practice speaking Korean with the friendly locals!
(Pungmul Market is open every fifth day of the week, with dates ending with '2' and '7').
The surrounding network of walking and cycling paths that link Chuncheon City were also highlighted, allowing easy walking and cycling throughout the city's beautiful environment.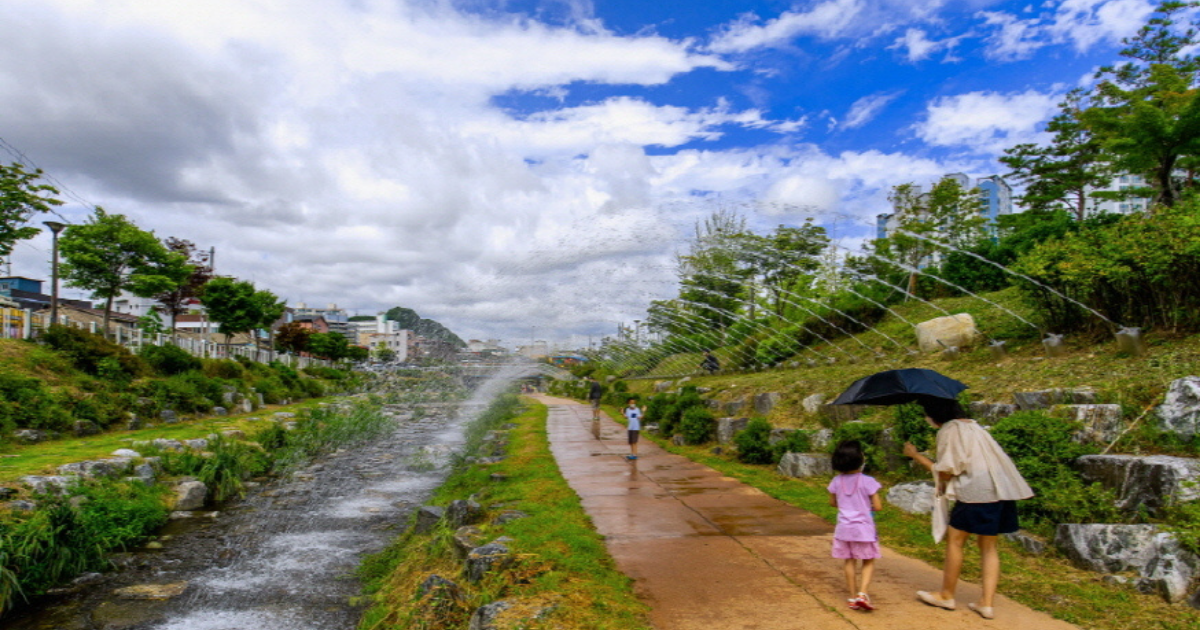 [사진제공_춘천시]
You can take your own Chuncheon City Virtual Tour using this map. Simply select the two options highlighted below in the top right hand corner of the map and then drag the 360° icon (highlighted below) on to the map after typing in 'Chuncheon City' into the search box.

[Photo Taken from Kakao Map > Link Above in Green]
Interested in physical exchange at Hallym?
Please click here to learn more about Hallym exchange by downloading the 'exchange pack'.