2022 Hallym President Yanghee Choi's New Year's Address
Views

461

Writer

ISSO

작성일

22.01.01
Dear Hallym University family, the New Year has dawned. I sincerely wish you a New Year full of hope.

2021 was a very difficult year for all of us. Infectious diseases that were predicted to become managed continue to be a problem, interfering with our daily lives. The economy, society, and education fields are making every effort to overcome these obstacles and instabilities, but recovery is still far from complete.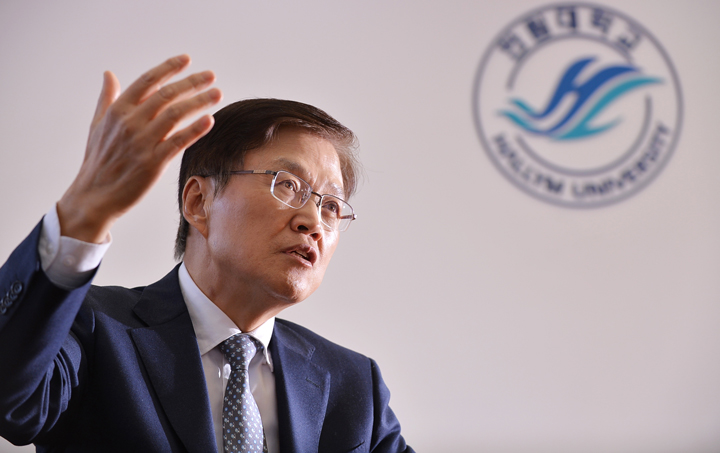 However, we cannot remain frustrated with this current reality. We will have to prepare for the post-corona era by continued innovation in the medical system and reinvigorating citizenship. 2022 will be the first year of a new era, and the orders and rankings of the past will no longer be valid as we approach the 40th anniversary of Hallym University.
This milestone is therefore also a golden opportunity to plan a new 'leap forward' for Hallym University.

Fellow Hallym family, in commemoration of the 40th anniversary of Hallym University in 2022, we would like to design a new future for Hallym based on Hallym's achievements.
Rather than just dreaming of a new future, we want to set goals for Hallym University, establish a vision, and refine concrete action plans for Hallym's further development.

We will change. New initiatives will drive change. Where there is movement, new opportunities will be created, and where there is change, creativity and innovation will reside.

"The New Hallym", which creates new values and realizes them, will become the slogan of the Hallym family. Rather than simply following the values created by others, Hallym will create values and lead the way. Rather than predicting and following the future, we will create the future ourselves.

Looking back on Hallym's 40-year past, we learned what was important and what to do. We analyzed and organized what the name 'Hallym' meant and what was defined as Hallym. As a result, we created an action plan with ten themes.

As I said in my inaugural address on September 1st, 2021, Hallym University's vision is "an open university", "a leading university", "a university that helps growth", "a university that works with the community", and "a university where all members are happy".

The action plan is full of key items that will shape our future while driving change and creating value to our stakeholders.
These are made up of achievable themes in the short and medium term and will serve as a platform to stimulate even greater change. The action plan will be reviewed and revised and supplemented annually. I would like to ask for the collective intelligence of the Hallym family to make this action plan more complete through lateral communication.

The action plan is as follows, and details will be disclosed on Hallym University website.

1. Fostering Flagship Institutes
2. Strengthening cooperation between Hallym University Medical Center and Hallym University
3. Improving student competency
4. Open liberal arts education
5. Diversification of admission resources
6. Open university close to local communities
7. Center for knowledge distribution
8. Open industry-university cooperation (university where startups blossom)
9. Global advancement
10. High-quality university culture
The above action plan was written on the premise of the active participation, communication, and service of the Hallym family. When we create the future of Hallym with our own hands, we will be able to confidently claim as follows.

'I am the main character of 'The New Hallym"
I wish all the Hallym family health and happiness in 2022, and I wish Hallym University infinite development.
January 1st, 2022

Hallym University President Yanghee Choi
You can read the full original New Year Address here on Hallym Korean website, as well as a New Year's address video by Dr. Yoon Dai-won, President of the Ilsong Foundation.