Inés from Universidad Francisco de Vitoria: My Hallym Exchange
Views

1115

Writer

Global Engagement Center

작성일

22.05.20
Hi, my name is Inés Martínez Nogueira I am a 23 year old exchange student from Spain. I come from Universidad Francisco de Vitoria in Madrid where I am pursuing a double bachelor degree in Business Administration and Management and International Relations.
Even though I study in Madrid I am from a smaller city in northwest Spain called Oviedo where all my family lives. I am the older of two children and my younger sister is 19 years old. I am really outgoing and love traveling and meeting new people I am usually involved in lots of activities and sports clubs.
When thinking about where to go on exchange as my home university gives many options to choose from I started doing wide research about all the possibilities I had. As I have travel a lot throughout my life around Europe and America and I am a really curious person I thought the best option to explore a new culture and learn a lot of things was to go to Asia. But again, in the Asian continent I had a lot of destinations to enjoy my exchange in, so why South Korea?
South Korea has had a quick economic progress in the last fifty years and since I am pursuing an international business degree I thought it was the perfect place to experience both Asian and Korean culture and to be surrounded by an environment full of multinational companies. On the other side I also had to choose the university where I was going to spend my semester and Hallym became the easiest decision I had to make until that moment.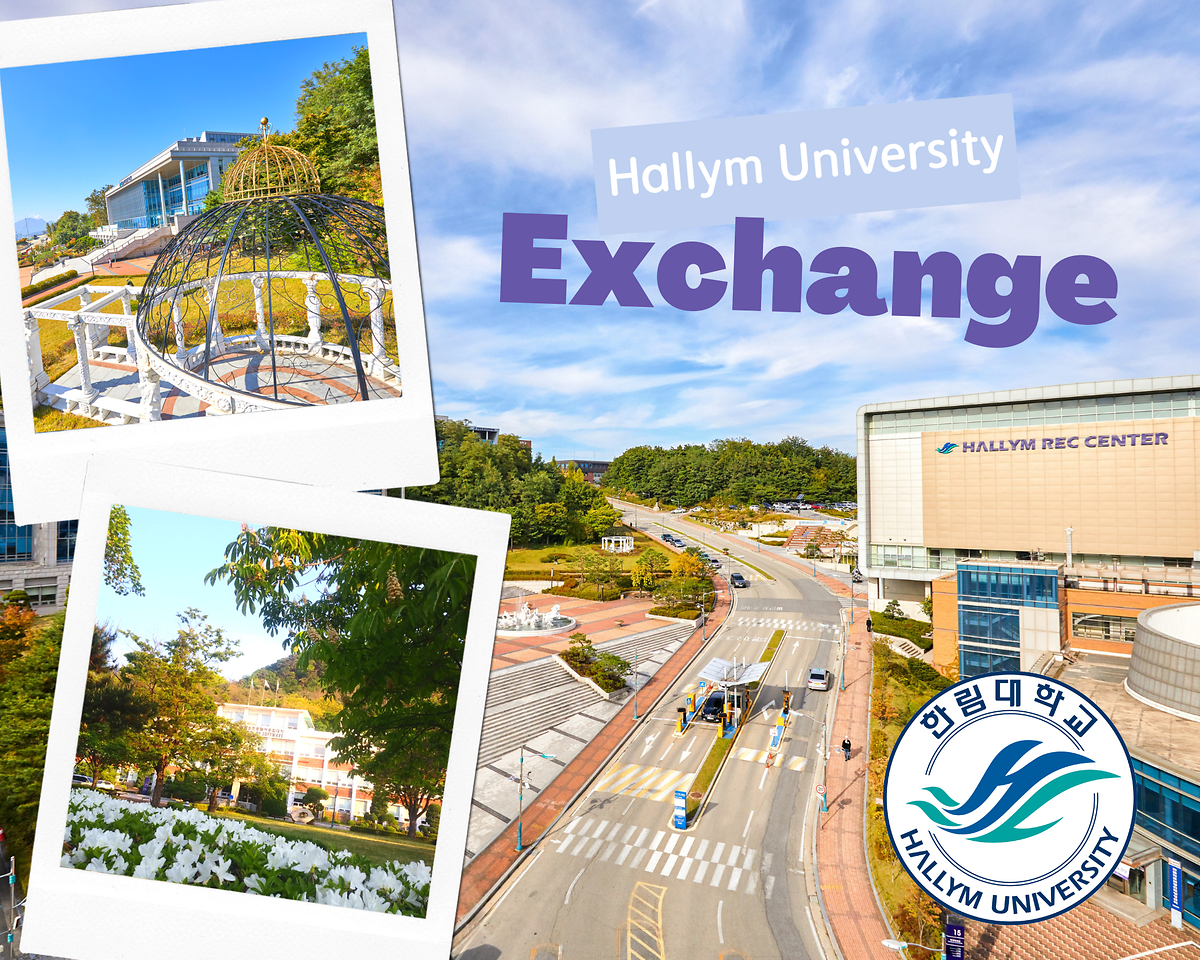 Past students told me about how the experience in Hallym was amazing, you get to experience the real Korean life away from the hectic city of Seoul while being only an hour away from one of the biggest cities in the world. Hallym offers you the possibility of rooming with two other Korean girls and that was a really good opportunity as well. Living in HID which is the international dorm at Hallym gives you the opportunity of meeting Korean friends that are fluent in English so you learn about their culture and you can easily communicate with them. Another thing that Hallym offers is the nature that surrounds the campus, it has a lot of routes where you can enjoy a nice walk with your friends.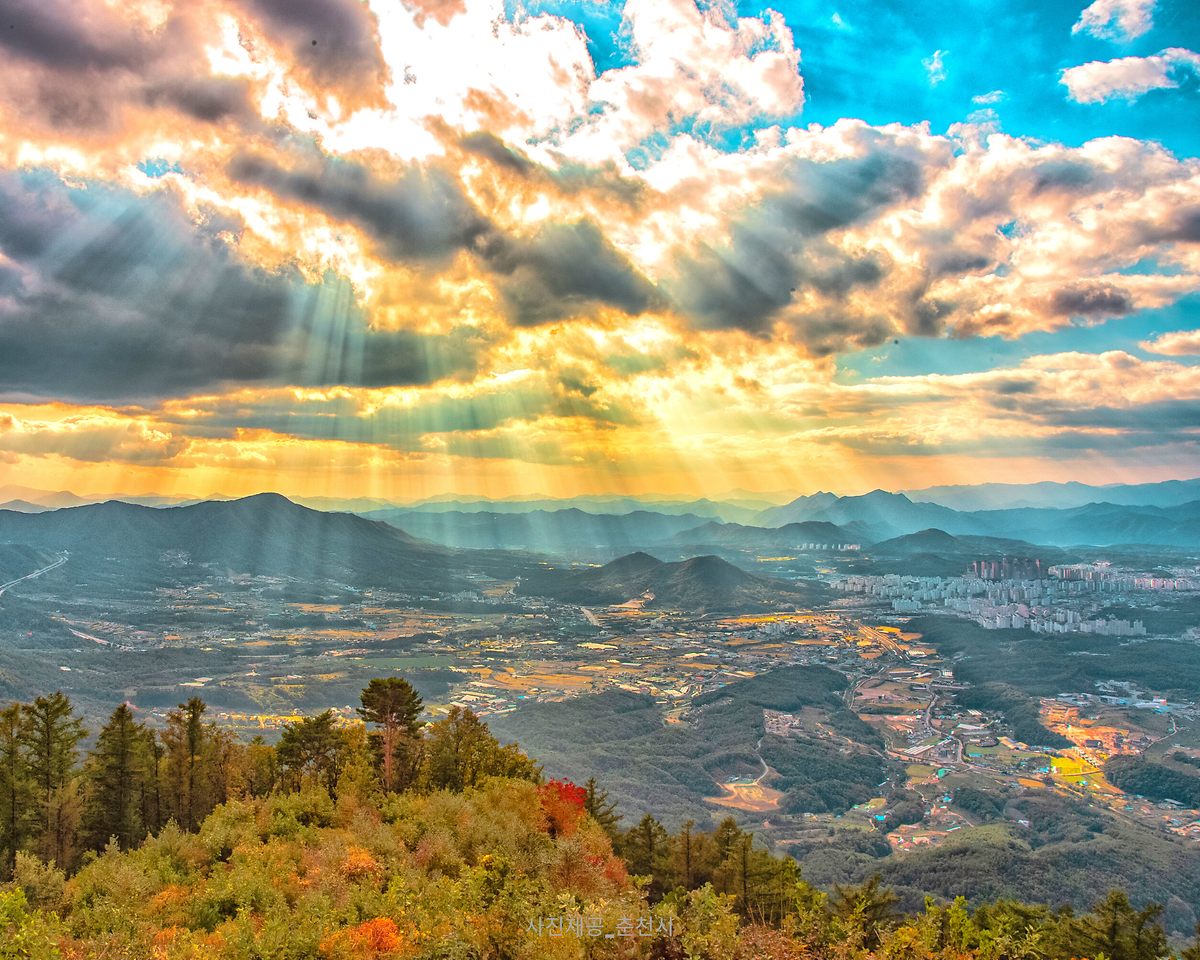 (Chuncheon City home to Hallym University)
But not everything is perfect in Korea and Hallym. When you arrive at a country that is so different from yours you have to be able to understand that not everything is the way you like it to be. Covid measures are strict, sex separation is a huge thing in student dorms and alcohol is strictly prohibited in Korean campuses. Another thing that really surprise me is how there is not a sound in the public transportation, yes, for real nobody talks, and if you talk you are going to get some really bad looks or even someone telling to shut up. It is impressive when you enter a metro or a bus and everyone is in complete silence. One of the biggest culture shocks that I had was the respect over elders. Koreans bow when saying hi and give you things with your hands which is really different from what we are used to in Spain and all other European countries.
In order to enjoy Korea in its fullest mode I thought that being an HID tutor was a great opportunity. During the seminar time I got to help Koreans with their English skills and get to meet more friends. Thanks to it I have learned many things about Korean culture, travel tips and which are the best restaurants and food you can enjoy around Chuncheon and Seoul. Food is another thing it is important to be prepare to experience. It is really different from what I usually eat in Spain (I recommend you to try as many new dishes as you can and in this link there are a lot of options https://edition.cnn.com/travel/article/best-korean-dishes/index.html and it is important to try the famous Chuncheon dish Dakgalbi).
During this semester I have learnt to adapt to a really different culture and to be surrounded by many nationalities from all over the world. I have also learnt a bit of the Korean Language which is really hard and I have learned to share a space with two other people which I have never experienced before. Lastly I have learnt to love Korea, its food and its people.
If I were to give the incoming students any advice, it would be to enjoy every minute you have here.
Try to meet Korean people and get to know them to see how different and enriching their culture is. Surround yourself from people from different nationalities from yours because you will be able to make friends for life.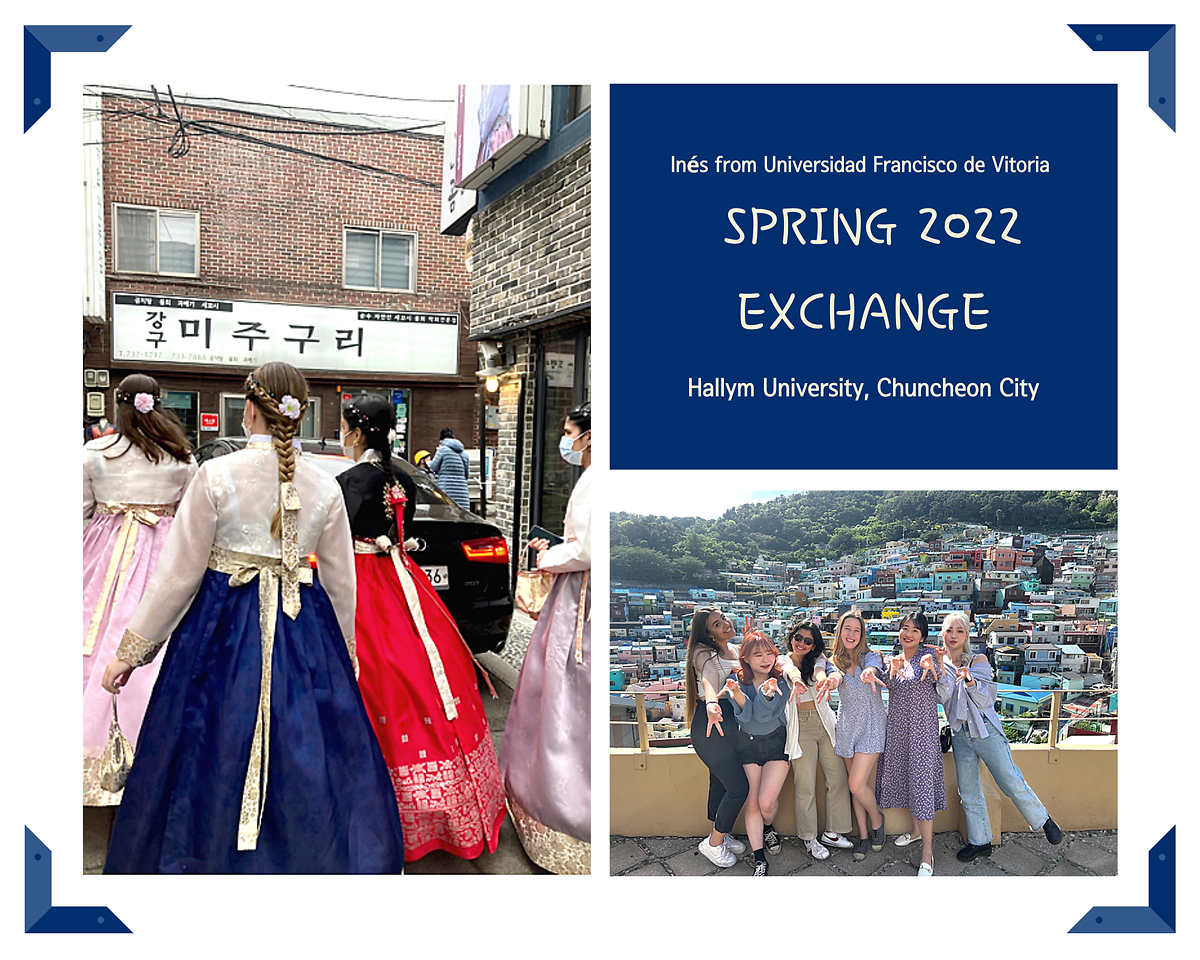 Also travel and visit as many places as you can, I recommend you Seoul, Sokcho, Busan, Jeju Island, Incheon, Suwon, Daegu, Jeonju and Gyeongju. Also try as many different food as you can and live the experience to the fullest because the time flies by because the moment you blink the semester is over.
Written by Inés Martínez Nogueira, Universidad Francisco de Vitoria, Spain
Interested in physical exchange at Hallym?
Please click here to learn more about Hallym exchange by downloading the 'exchange pack'.