Hallym University Chuncheon City Tour
Views

1776

Writer

Global Engagement Center

작성일

22.10.07
Friday 7th October saw Hallym International student community meeting at 09.00am next to H SQUARE to participate in a Chuncheon City Tour organized by Chuncheon City.
The tour started with a trip to Chuncheon Samaksan Mountain Lake Cable Car where students were able to view Chuncheon City's beautiful landscape from Mt. Samak (삼악산).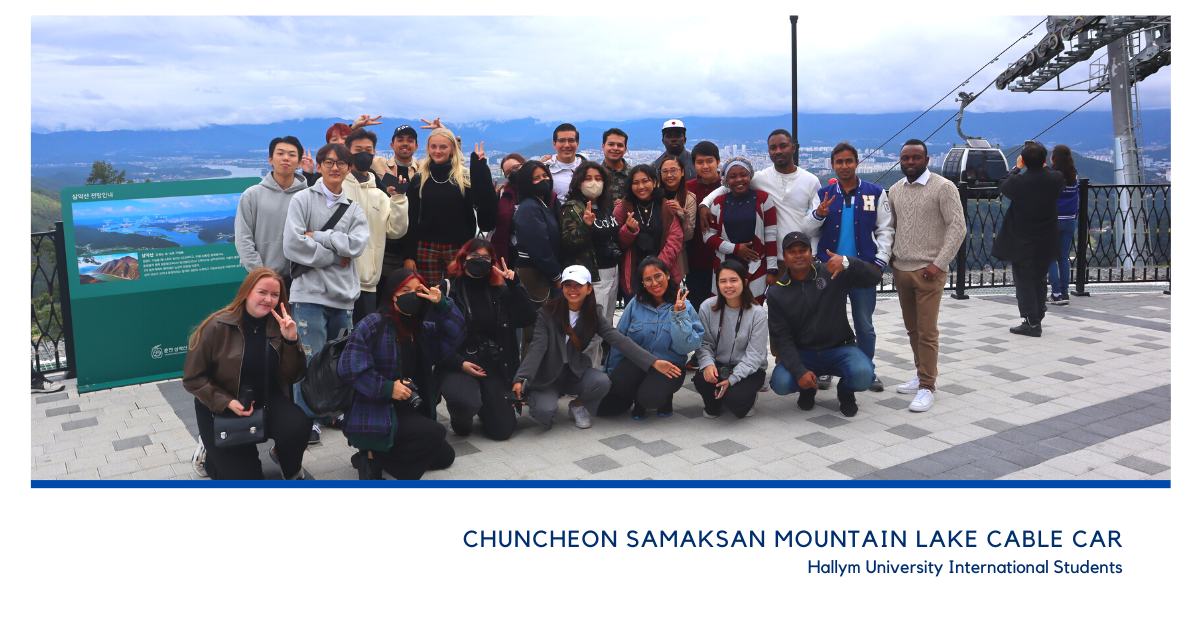 The trip then progressed to the famous Nami Island a half-moon shaped river island located in Chuncheon where students were able to walk amongst the beautiful tree lanes, woodlands and riverside walks.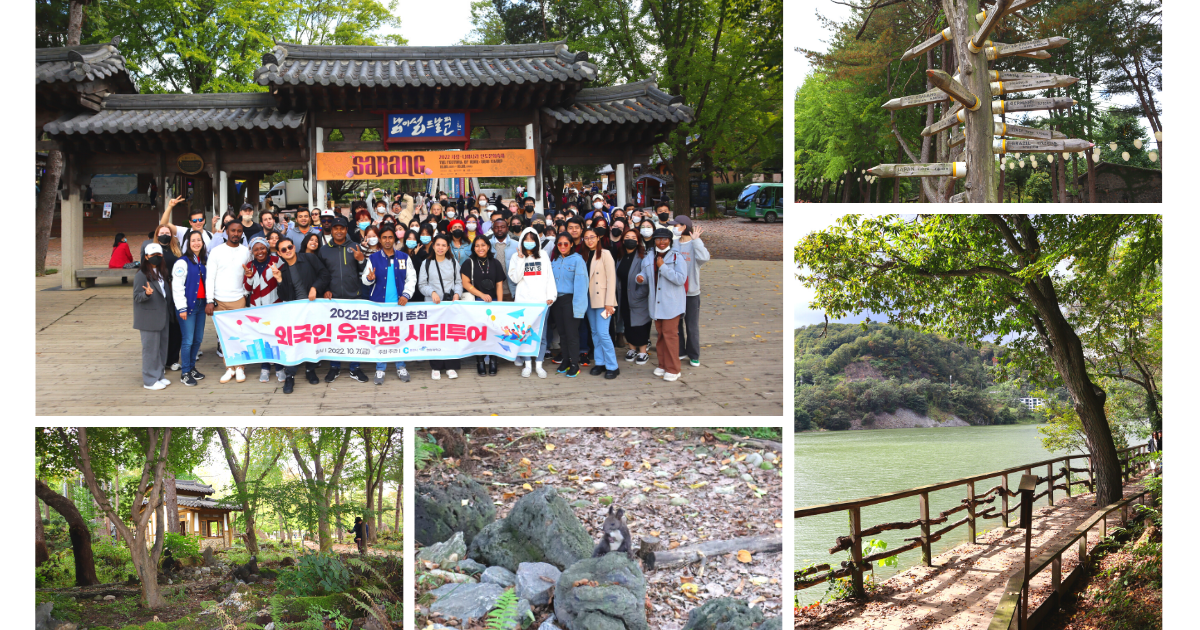 The island has acted as a backdrop for many Korean dramas and movies over the years and is now beginning to reach its peak Autumn colors!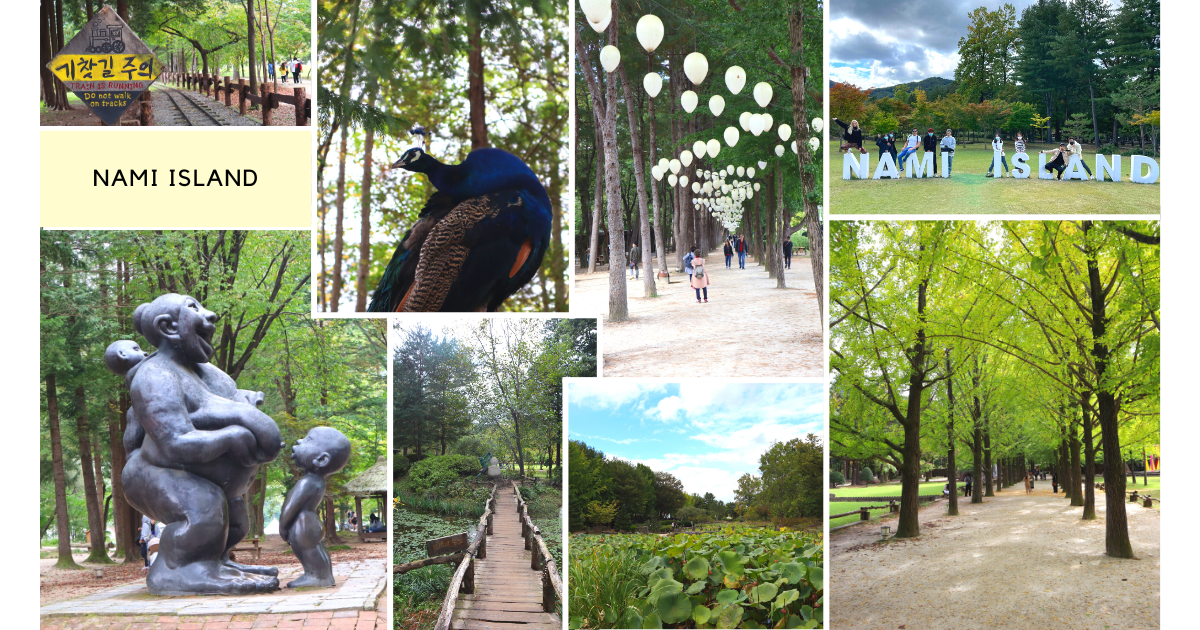 Thank you to Chuncheon City for its hospitality.
Interested in physical exchange at Hallym?
Please click here to learn more about Hallym exchange by downloading the 'exchange pack'.